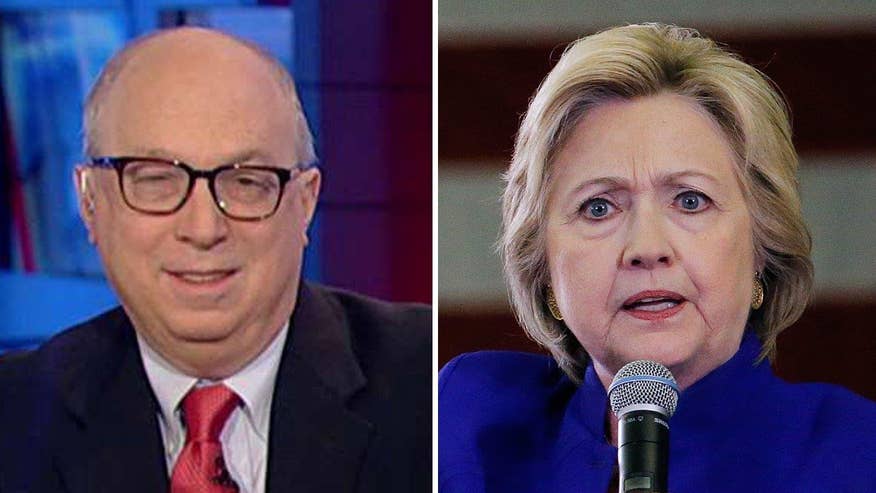 There is now more than a theoretical chance that Hillary Clinton may not be the Democratic nominee for president.
How could that happen, given that her nomination has been considered a sure thing by virtually everyone in the media and in the party itself? Consider the possibilities.
With Mrs. Clinton's negative rating nearly as high as Donald Trump's, and with voters not trusting her by a ratio of 4 to 1, Democrats face an unnerving possibility. Only a month or two ago, they were relishing the prospect of a chaotic Republican convention, with a floor fight and antiestablishment rebellion in the air. Now the messy, disastrous convention could be their own.
The inevitability behind Mrs. Clinton's nomination will be in large measure eviscerated if she loses the June 7 California primary to Bernie Sanders. That could well happen.
A recent PPIC poll shows Mrs. Clinton with a 2 percent lead over Mr. Sanders, and a Fox News survey found the same result. Even a narrow win would give him 250 pledged delegates or more—a significant boost. California is clearly trending to Mr. Sanders, and the experience in recent open primaries has been that the Vermont senator tends to underperform in pre-election surveys and over-perform on primary and caucus days, thanks to the participation of new registrants and young voters.
To continue reading Doug Schoen's oped in the Wall Street Journal, click here.

Douglas E. Schoen has served as a pollster for President Bill Clinton. He has more than 30 years experience as a pollster and political consultant. He is also a Fox News contributor and co-host of "Fox News Insiders" Sundays on Fox News Channel at 7 pm ET. He is the author of 13 books. His latest is "Putin's Master Plan" (Encounter Books, September 27, 2016). Follow Doug on Twitter @DouglasESchoen.