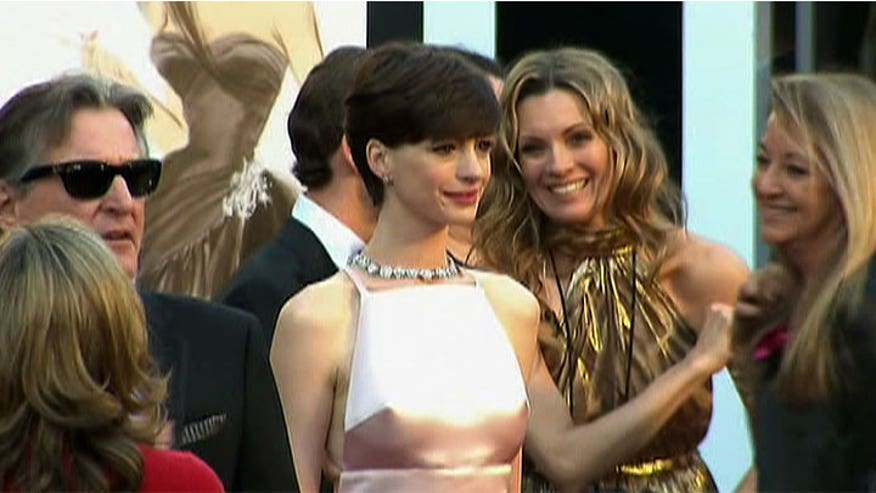 Ever wonder how those fabulous Emmy ensembles get pulled together? Or how TV's best-dressed celebs get their hands on those glamorous (and expensive) gowns? It's not luck or magic — it's a great team of stylists and PR reps.
"For the A-list celebrity, it can take up to 10 or 15 different people, from a makeup artist to a stylist, hairdresser, PR, security guards to watch over the jewelry — there's a lot of people involved," says Dawn Del Russo. As the fashion and lifestyle expert who founded BellaDawn.com, Del Russo is well aware of the strategy and planning that goes into dressing a star, like deciding who's going to wear what, and why.
"As soon as the nominees come out, that's when the designers are contacting the stylists that they work with," says Del Russo. The designers then try to jockey for the biggest names to try and get their original creations seen by as many viewers as possible, she explains.
"It is a business," Del Russo says. "At the end of the day, these dresses that are getting worn — there's copies of them made. People are looking to wear these dresses, they're trying to find out when it's going to be in stores, so [they] can buy this dress."
The jewelry, however, is probably far out of any consumer's price range.
"Most of the jewelry is borrowed," Del Russo claims, and some of the more expensive pieces can reach prices of up to $2.5 million. "They have to hire security guards, stylists have to sign contracts, the celebrity wearing it has to sign a contract — it's pretty ridiculous."
To learn more about celebrity Emmy fashion (and the secrets behind it), watch the video above.