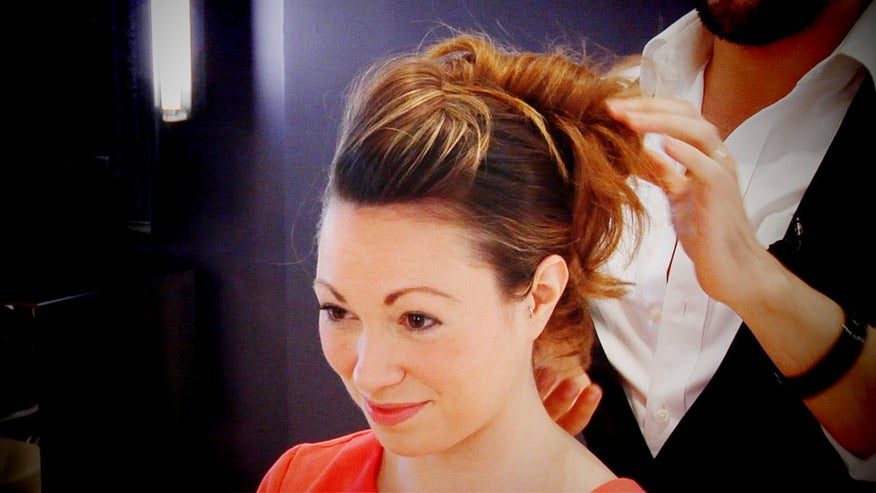 Tired of always throwing your hair back in a ponytail?
If you still want a style that is quick, easy, and fun, then the chic chignon may be perfect for you! It's casual enough to wear every day, yet sophisticated enough to wear on a night out.
Celebrity hairstylist Paul Cucinello shows us that you don't have to spend hours in the salon to get this trendy updo:
To get the look, follow these simple five steps:
1. Section off a U-shaped piece of hair near the front of your head and set with a large Velcro roller directed backward.
2. Secure the rest of the hair into a sleek ponytail and fasten at the back of the head.
3. Twist the ponytail, and then tease it to form a bulky corkscrew.
4. Hold the ponytail up and pin flat against the head. Then, flip it back down and secure the ends with a pin for a "perfectly imperfect" chignon.
5. Tease the front section of hair from behind. Brush back and secure with a bobby pin.
Tip: Before styling, prep your hair with mousse to give it more body and structure. Cucinello suggests Oribe's new Grandiose Hair Pumping Mousse.