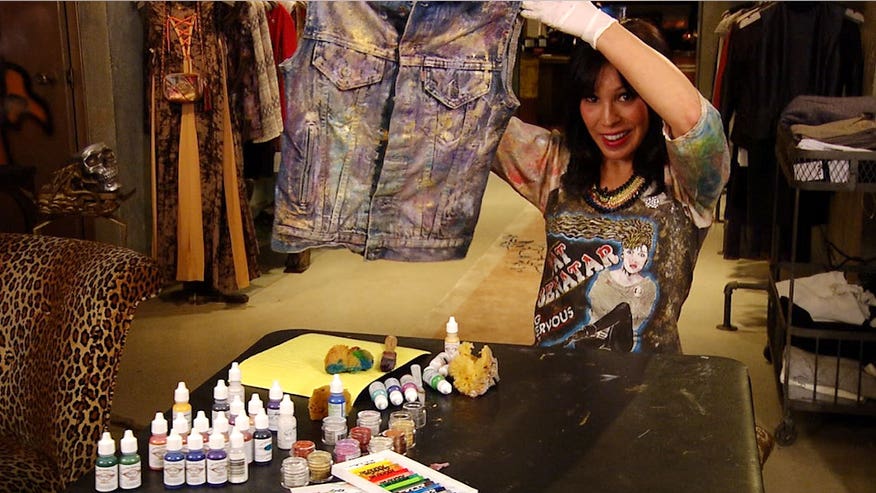 There are many ways to breathe new life into old clothes, especially when it comes to denim.
Ashley Turen, who owns the A.Turen Boutique in New York, shows us how to transform any denim item you want into wearable art.
With some fabric paint and a little creativity, you'll be on your way.
Check out the video above to see Ashley's technique.
Materials:
Directions:
Prime your garment. Ashley suggests using black or white fabric paint. This will help other colors you apply later to stand out. Using a paintbrush or sponge, cover as much of the denim as possible.
Allow primer to dry. This can take anywhere from several hours to a whole day.
Apply more colors. Don't be afraid to experiment and have fun. Ashley likes using a sponge to blend the colors together. You can also use it to give denim a distressed look.
Heat-set your garment. Steam or iron the garment like you would any garment to set the fabric paint. Just do about three or more passes than usual. This will ensure your paint completely adheres to the denim.
Tip: If you don't like the result, paint over it!