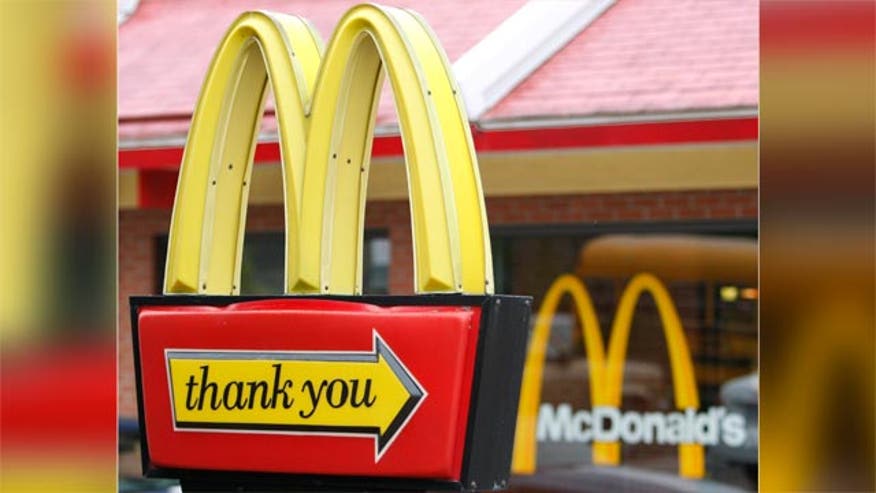 If you were watching a major television event last night, chances are you caught a glimpse of McDonald's newest commercial.
The burger chain has been struggling to attract millennials recently, but its latest effort attempts to tug at the heartstrings of viewers of all ages.
"Signs" features a montage of McDonald's marquees posted with messages from around the country that celebrate America's heroes and average do-gooders--set to a version "Carry On" by the group Fun sung by a children's chorus. Everyone from military veterans to breast cancer survivors are represented, as well as major events like the Sept. 11 terror attack and the Boston bombing.
As the images fade in and out, the commercial, which now has almost 300,000 views on YouTube, aims to illicit remembrance, happy feelings (one sign congratulates a couple's 30th anniversary) or feelings of solidarity.
Joel Yashinsky, McDonald's U.S. VP of marketing says the ad tells "the story of McDonald's that it plays a role in the communities we serve," and that it has "Lovin'" as its mantra.
Yet, reaction on social media to the spot has been mixed. Some were moved by the fast food chain's display of solidarity.
I think the @McDonalds spot that aired during the #GoldenGIobes2015 is the most human the brand has ever felt. Not bad for fast food.

— Miranda Lemon (@lemonmira) January 12, 2015
"I'm loving it" that @McDonalds commercial. Love it. #CarryOn

— Kelly Swanson (@kellyswanson1) January 12, 2015
But many displayed disapproval.
This commercial is great considering the disaster McDonald's turns your body into.

— Rear Admiral (@RearAdBsBlog) January 11, 2015
That @McDonalds commercial was so touching. I'll overlook their garbage quality food and start eating there because of that!

— Wise Man Phil (@WiseManPhil) January 11, 2015
Others were downright incensed at the chain's attempt to be more human.
I really feel we can all come together as a country over how offensively manipulative and cynical that McDonald's ad is.

— Erika Hall (@mulegirl) January 11, 2015
This cloying McDonald's commercial is terrible and obnoxious and who ever made it should be fed to pigs

— john r stanton (@dcbigjohn) January 11, 2015
This @McDonalds commercial is awful. How about showing your social conscience by paying your workers a livable wage. #GoldenGlobes

— Donna (@Donnarie2) January 12, 2015
Did you catch the spot? See the full commercial below and let us know what you think.