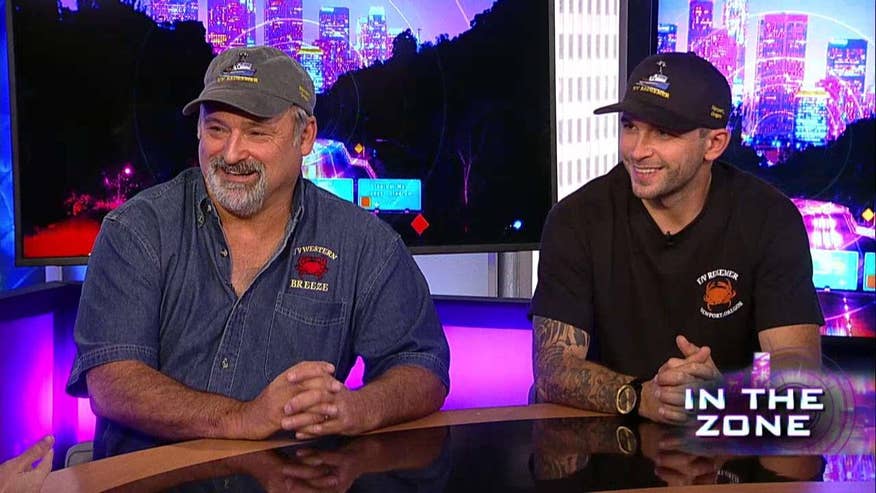 "Deadliest Catch" will tackle climate change when the show returns on Tuesday night for its 13th season.
"It's a big risk for us to discuss climate change because so many people can think that it's a political issue when really it isn't, particularly in the context of the fishing fleet," said R. Decker Watson, Jr., one of the show's executive producers.
In the new season, the crab fishermen are struggling with the warming of the Bering Sea that chases their prey into deeper, more dangerous water.
The cold water-loving crab is depleted in the traditional fishing areas, so some of the boats strike out for new territory that is more dangerous because of fiercer storms and is further from rescue workers if something goes wrong, Watson said.
In fact, the new season documents one vessel lost at sea. It was not one of the crews regularly featured in the series, but all of the regulars knew who was involved, he said.
SIG HANSEN SEXUAL ABUSE ALLEGATIONS WON'T IMPACT SHOW
While the new season touches on climate change, it won't feature any scientists or explainers on the issue.
"At the end of the day, the job of 'Deadliest Catch' isn't to teach people, it's to keep people at the edge of their seats," Watson said.
The show's new season isn't all about missing fish, as it documents the personalities of the men involved in the dangerous pursuit.
Watson has worked his way up from being one of the filmmakers on a fishing boat to one of the show's leaders, and he feels a personal stake in what's happening in the Bering Sea and on the planet in general.
"When something like this comes up, it's felt by all of us," he said. "I love making this show, and so does the rest of my team. We look forward to going back to Dutch Harbor every year. There's something special about it."
The Associated Press contributed to this report.