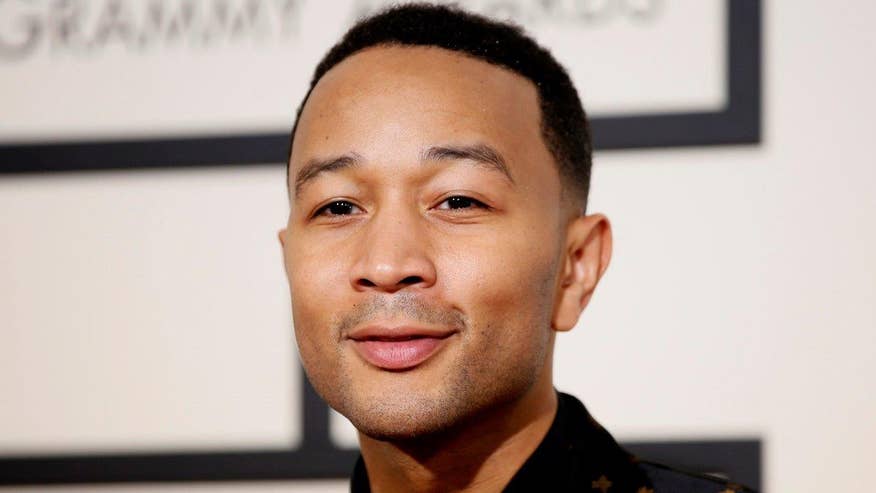 After John Legend slammed the national anthem, labeling the song "weak," the Twittersphere went on the attack.
Legend questioned people's love of the "Star Spangled Banner" in a tweet, saying he didn't "truly love" the song and suggested "America the Beautiful" be a better fit for the anthem. This comes after 49ers quarterback Colin Kaepernick refused to stand during the national anthem.
You or nobody else in this universe will ever change the national anthem so move on and find something else to do in life #JohnLegend

— JohnnyRobertsSr (@JohnnyRobertsSr) August 31, 2016
#JohnLegend Sorry, John I listened to your rendition of the National Anthem & in my opinion you are far from being one of the best. Mediocre

— Frank Hohendorf (@tazmax17) August 31, 2016
Some suggested Legend did not understand the meaning of the "Star Spangled Banner."
I am thinking your stance on the National Anthem comes from not knowing the history of the song? It is a powerful story. #JohnLegend

— Dvan1313 (@dvan1313) August 31, 2016
If #JohnLegend thinks the #NationalAnthem is "weak" and he doesn't "love it" nothing is making him stay here

— Lisa Bergstrom (@packerfan1564) August 31, 2016
The bigger protest would b 4 #ColinKaepernick & #johnlegend 2 stay away from anywhere r #NationalAnthem is played. https://t.co/evqB4vGyv6

— JB (@JBP1995) August 31, 2016
Adios John, your music has just been deleted. #JohnLegend calls the #NationalAnthem 'weak'. #disrespect https://t.co/rDO8glAYuj

— TruthFact4You (@truthfact4you) August 31, 2016
One fan on Twitter also questioned Legend's article that he linked to his tweet on The Intercept titled, "Colin Kaepernick Is Righter Than You Know: The National Anthem Is a Celebration of Slavery."
@johnlegend not sure why it's turned into a battle over the lyrics of our anthem. The lyrics were never Colin's argument in the first place

— Lindsey (@Lindsey50783746) August 30, 2016