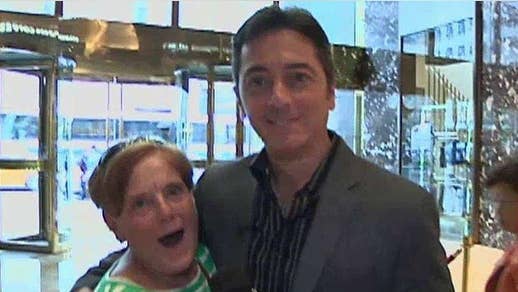 Latest Story
Scott Baio couldn't help but fire back at a tweet from actress Rose McGowan.
Updated 22 minutes ago
Debra Messing is apologizing for her social media outburst.

Updated 33 minutes ago

Ashley Tisdale is best known for her role in Disney's "High School Musical."

Updated 1 hour ago
Looks like there might be trouble in paradise for Tara Reid.

Updated 1 hour ago

Here are the top things you didn't know about this "Big Bang Theory" star.

Updated 2 hours ago

Internet celebrity and former "Dancing with the Stars" contestant Hayes Grier is recovering after a dirt bike accident.

Updated 7 hours ago
Image by: © www.splashnews.com
Pic of the Day
Sometimes stars want to cringe with embarrassment. Other times, they just want attention.
Updated July 28 1:50 PM
FOX 411 CONNECT
Daily must-read stories from the biggest names in Entertainment
Sign up for e-mail updates...
Thank you! You are now signed up for our newsletter.