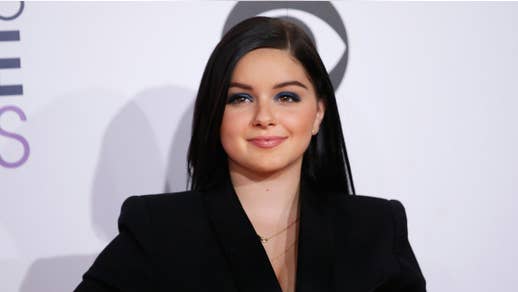 Latest Story
Ariel Winter has learned a lot thanks to her early start in Hollywood.
Updated 1 hour ago
Jessie James Decker always makes time for intimacy.

Updated 3 hours ago

Britney Spears has lived and learned.

Updated 3 hours ago
"She just wants to walk around with her Hermes bag and as much makeup on the face as she can get on..."

Updated 4 hours ago

"Live With Kelly Ripa and Neil Patrick Harris?" Doesn't exactly roll off the tongue.

Updated 4 hours ago

Gordon Ramsay isn't welcome at parents' night at his child's school.

Updated 4 hours ago
Image by: Getty/Reuters
Pic of the Day
Good genes or good doctors?
Updated September 28 3:00 PM
FOX 411 CONNECT
Daily must-read stories from the biggest names in Entertainment
Sign up for e-mail updates...
Thank you! You are now signed up for our newsletter.