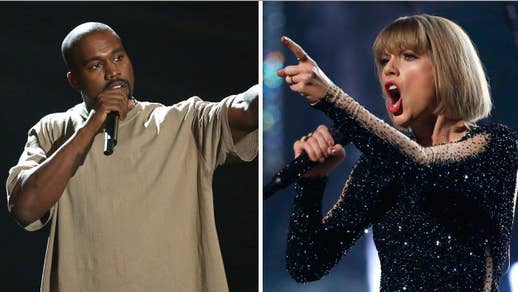 Latest Story
Kanye West has finally addressed his feud with Taylor Swift.
Updated 3 hours ago
Radio host Jerry Doyle has died.

Updated 3 hours ago

The 'Came Here to Forget' singer can't stop raving about his rocker girlfriend.

Updated 4 hours ago
Lawyers representing his old company complained to CBS after he revived the character he played under his own name on "The Colbert Report"

Updated 5 hours ago

The mascot ran toward Guthrie and the other "Today" hosts and her reaction was one of utter fear.

Updated 5 hours ago

Mayim Bialik didn't get nominated for an Emmy for the first time in five years.

Updated 7 hours ago
Image by: © www.splashnews.com
Pic of the Day
Sometimes stars want to cringe with embarrassment. Other times, they just want attention.
Updated July 28 1:50 PM
FOX 411 CONNECT
Daily must-read stories from the biggest names in Entertainment
Sign up for e-mail updates...
Thank you! You are now signed up for our newsletter.