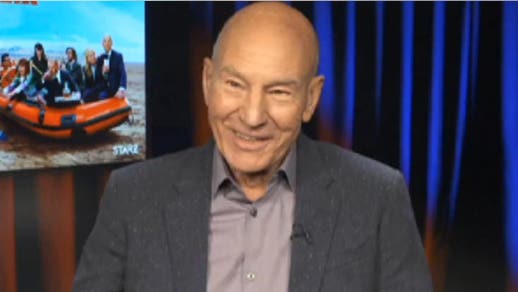 Latest Story
The veteran actor explains why he's leaving behind the franchise.
Updated 1 hour ago
Bob Harper had a heart attack two weeks ago that left him unconscious for two days.

Updated 2 hours ago

Bill Cosby's lawyers will ask a judge to bring in outside jurors for his criminal sex assault trial.

Updated 2 hours ago
The late country star Merle Haggard will be honored a year after his death with an all-star concert featuring his longtime friend and duet partner Willie Nelson as well as Kenny Chesney, Miranda ...

Updated 3 hours ago

Celebrities took to Twitter to praise the cast of "La La Land" for handling the situation as smoothly as they did.

Updated 4 hours ago

The Oscars' best picture mistake left Emma Stone stunned and confused when she spoke with reporters after the show.

Updated 4 hours ago
Image by: AP/HBO
Pic of the Day
Updated February 27 1:30 PM
FOX 411 CONNECT
Daily must-read stories from the biggest names in Entertainment
Sign up for e-mail updates...
Thank you! You are now signed up for our newsletter.