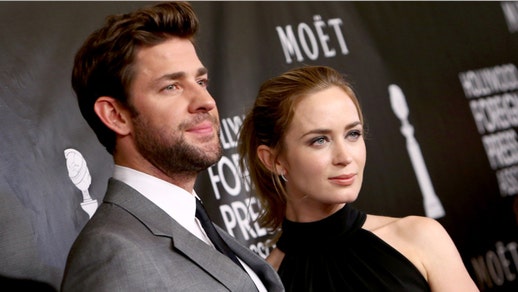 Latest Story
The actress has the perfect man and she's telling ET why!
Updated 1 hour ago
Katy Perry stripped down for a "Funny or Die" clip in which she emphasizes the importance of voting.

Updated 1 hour ago

Trump revisited the topic on Tuesday morning when he spoke in depth about the 1996 Miss Universe on "Fox and Friends."

Updated 1 hour ago
Rob Kardashian seemed to be mending his rocky relationship with his family members.

Updated 2 hours ago

"I have the greatest admiration for him," the actor said. "… He's very considerate of other people."

Updated 2 hours ago

Comedian Zach Galifianakis told the LA Times he won't invite Donald Trump to be on "Between two Ferns," the comedy sketch that Hillary Clinton was recently on.

Updated 3 hours ago
Pic of the Day
Remember when models were on magazine covers? Not anymore!
Updated September 26 1:45 PM
FOX 411 CONNECT
Daily must-read stories from the biggest names in Entertainment
Sign up for e-mail updates...
Thank you! You are now signed up for our newsletter.