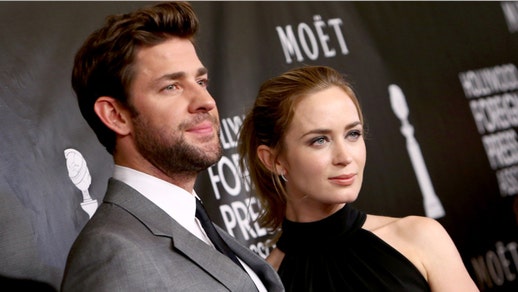 Latest Story
Hitting the gym improved John Krasinski's performance in the bedroom.
Updated August 26 6:30 AM
LeAnn Rimes celebrates her 34th birthday in a super sexy style.

Updated 2 minutes ago

Saying she is "disappointed, saddened and deeply concerned" by the price hike of the EpiPen, actress Sarah Jessica Parker has cut ties with the company that makes the emergency allergy ...

Updated 29 minutes ago
Viewers of this year's MTV Video Music Awards may not see a very familiar face.....

Updated 15 hours ago

U.S. Immigration and Customs Enforcement and Homeland Security investigators said Thursday they are investigating the hack of Leslie Jones' website.

Updated 15 hours ago

Soap opera star Kasie DePaiva shared in a blog post that she has begun treatment for Acute Myeloid Leukemia.

Updated 18 hours ago
FOX 411 CONNECT
Daily must-read stories from the biggest names in Entertainment
Sign up for e-mail updates...
Thank you! You are now signed up for our newsletter.