Olivia Jade Giannulli offered advice from 'Shark Tank' star Daymond John: 'Embrace it'
By Tyler McCarthy
Published April 12, 2019
"Shark Tank" star and fashion mogul Daymond John offered embattled YouTube celebrity, Olivia Jade Giannulli, some advice on dealing with the ongoing college admissions scandal.
"Embrace it, move past it, you know, and carve out your own future," he said via TMZ.
Giannulli's parents, actress Lori Loughlin and fashion designer Mossimo Giannulli, were indicted on fraud and money laundering charges in the multimillion-dollar cheating scam. The couple is accused of paying $500,000 in bribes to get their daughters admitted to the University of Southern California as crew team recruits despite them never rowing in the sport.
LORI LOUGHLIN'S 'WHEN CALLS THE HEART' ANNOUNCES RETURN DATE AFTER HALLMARK EDITED OUT THE EMBATTLED STAR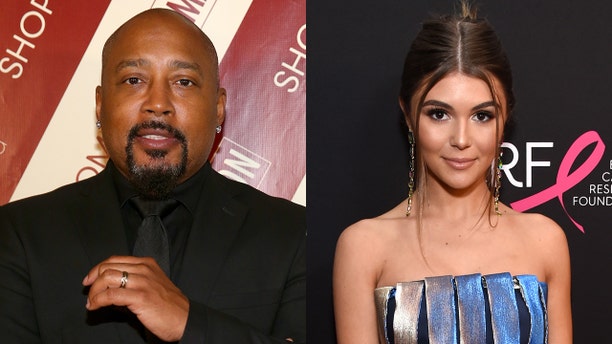 John told TMZ he thinks it's possible for the YouTube vlogger to bounce back from the negative press.
"Of course, of course [it is possible], as long as she accepts what happened and she doesn't try to hide it and, you know? If she takes responsibility for things she may or may not have known, what happened, and then she moves forward," John said. "What else is she going to do?"
So far, Giannulli has stopped attending USC and the scandal cost her a business partnership with Sephora.
LORI LOUGHLIN'S DAUGHTERS' USC STATUS ON HOLD AMID COLLEGE ADMISSIONS SCANDAL INVESTIGATION
When asked if he had any advice for Giannulli's parents, John simply laughed. However, he did suggest that worse people than they have come back from a negative public reception.
"I think we've seen a lot of people do things that were not what they felt was in the best interest of their kids, but they did some horrible things out there and there's a lot of people that are successful," he said.
CLICK HERE TO GET THE FOX NEWS APP
John added: "I've seen people even in government office who have done horrible things that are still some of the biggest leaders in the world."
https://www.foxnews.com/entertainment/shark-tank-star-daymond-john-offers-advice-to-olivia-jade-giannulli-embrace-it