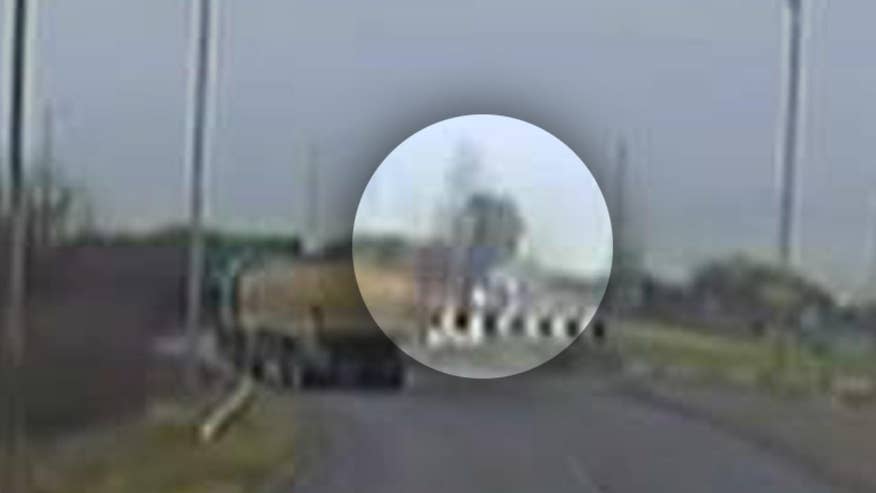 A 32-year-old mother was jailed in the United Kingdom for driving drunk with her baby in the car before a violent crash.
Tania Chikwature, 32, had been drinking the night before the December 12 crash and officials found a bottle of vodka in her car, the BBC reported.
Richard Jones, a truck driver who witnessed the crash, said the car smashed catapulted 14 feet into the air and clipped a tree before it flipped over and landed on its roof.
SON CALLS 911 ON MOM FOR DRUNK DRIVING
"I remember thinking as it launched into the air, 'they're not going to make it," Jones said. "I could see utter devastation."
Chikwature sustained minor injuries but remarkably, her 20-month-old son was not hurt. According to the Eastern Daily Press, witnesses found the young boy hanging upside down in his car seat and they pulled him out.
Almost five hours later in the hospital, a blood sample was taken to test the driver's blood alcohol level. At that time, it was 156 milligrams; the legal limit is 80.
FLORIDA WOMAN LIVE STREAMS HERSELF DRUNK DRIVING
But, considering the amount of time that had passed, investigators requested a back-calculation in order to see how much alcohol was in Chikwature's system at the time of the crash. The result was 246 milligrams of alcohol in her blood, more than three times the legal limit.
In court, defense attorney Sarah Dunne said, "the child would be the victim if you take the mother away from him," the Cambridge News reports. Chikwature still received a prison sentence.
Chikwature was sentenced to 26 weeks behind bars for dangerous driving with a simultaneous 12-week sentence for drinking and driving. The court also banned her from driving for three years.