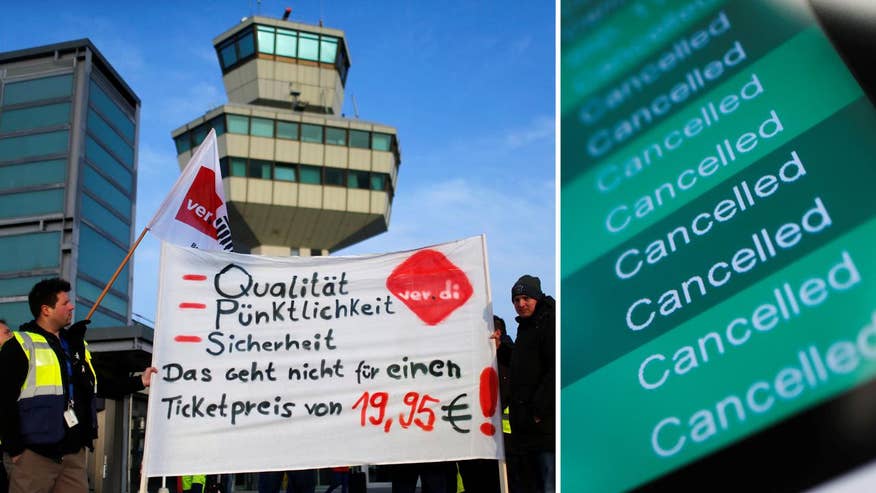 Hundreds of flights have been forced to cancel after ground staff at Berlin's two airports have gone on strike for the second time in four days.
The ver.di union called on staff at the Tegel and Schoenefeld airports to walk out from 4 a.m. Monday until 5 a.m. Tuesday.
The strike follows a similar all-day walkout on Friday.
Airport officials have said 465 departures from Tegel and 195 from Schoenefeld were canceled — most of the flights planned for the day.
Ver.di announced the new walkout on Sunday, arguing that it was necessary because employers hadn't reacted to the previous strike and made a new offer in their wage dispute.
The Associated Press contributed to this report.