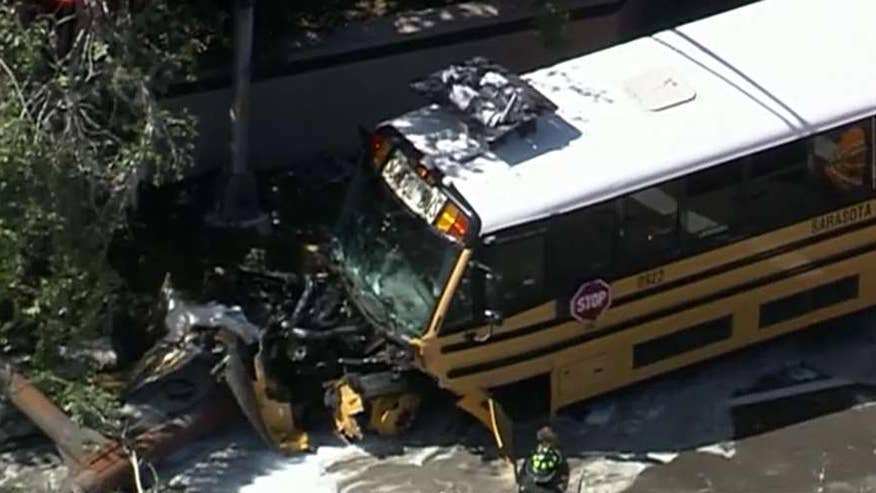 Several students were hospitalized after a crash involving a Sarasota, Fla., school bus this morning, but all are expected to recover.
The crash occurred at approximately 9:15 a.m. The Florida Highway Patrol said the bus was traveling eastbound when a car tried to make a left-hand turn in front of the bus.
POLICE: 3 HIGH SCHOOL STUDENTS KILLED IN SWEDISH BUS CRASH
The front of the car slammed into the right front of the bus, sending the bus into a pole.
The bus was headed to Oakpark School, a special needs school nearby.
JUDGE: EVIDENCE IN DEADLY SCHOOL BUS CRASH TO REMAIN SEALED
FOX 13's Kimberly Kuizon reports 13 students were on the bus. Seven of them were hospitalized, along with the bus driver and attendant.
Bus did not catch on fire. There is a gas leak that firefighters continue to spray with foam @FOX13News #sarasota pic.twitter.com/HqNei8d67B

— Kim Kuizon FOX 13 (@kkuizon) April 11, 2017
Firefighters say none of the injuries appeared to be severe.
Crews are working to clear the scene and clean up leaking bus fuel from the bus.