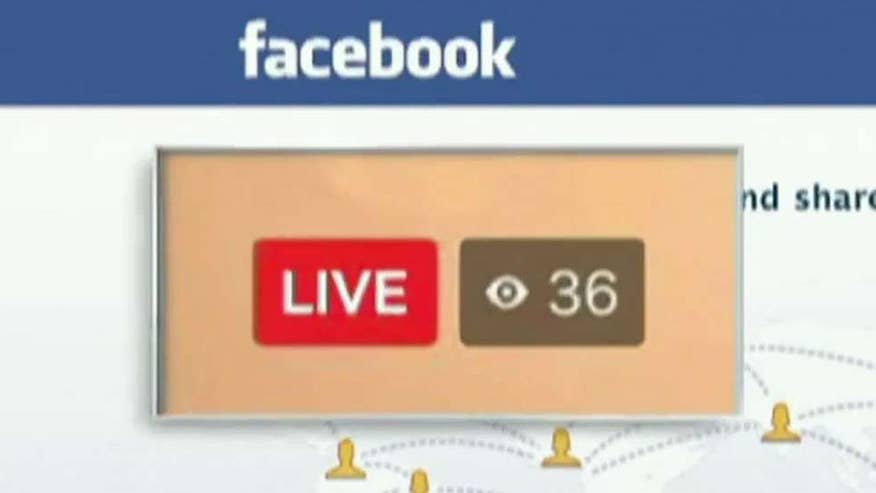 A wanted suspect in the sexual assault of a Chicago teenager -- streamed online for the world to see on Facebook Live -- is now under arrest, after his mother hauled him into a police station, officials confirmed Monday.
VIDEO: TULSA PD OFFICER BREAKS SILENCE ON TERENCE CRUTCHER SHOOTING
A warrant had been out for the arrest of the 15-year-old boy. Police planned to bring him to a juvenile detention center where a 14-year-old boy arrested in the case over the weekend was being held, police spokesman Anthony Guglielmi said.
The 15-year-old boy and his mother showed up at the Ogden District police station on the city's West Side so the teen could turn himself in, The Chicago Tribune reported. Each teen faces felony counts of criminal sexual assault, manufacturing of child pornography and dissemination of child pornography, Guglielmi added.
HUMAN LEG FOUND ATTACHED TO CINDER BLOCK IN SEARCH FOR MISSING WOMAN
As many as six people took part in sexually assaulting the 15-year-old girl and streaming it online March 19, police said. They told reporters that some 40 people watched the stream, but nobody contacted police or law enforcement.
Investigators said they believed there were multiple videos of the attack. Other juveniles and an adult may face charges, according to police.
The girl's mother told The Associated Press that the girl and the family were being taunted online and ridiculed and harassed by children in their neighborhood. Police said they were investigating the online comments and have executed a number of "social media search warrants."
Police have moved the girl, whom they described as "traumatized," to a home outside the neighborhood. In a brief interview, the girl's mother said Monday that her daughter remained at what police called the "safe place" and has not returned to school.
Also Monday, a juvenile court hearing for the teenager who was arrested over the weekend was postponed until April 28.
Fox News' Mike Tobin in Chicago and The Associated Press contributed to this report.