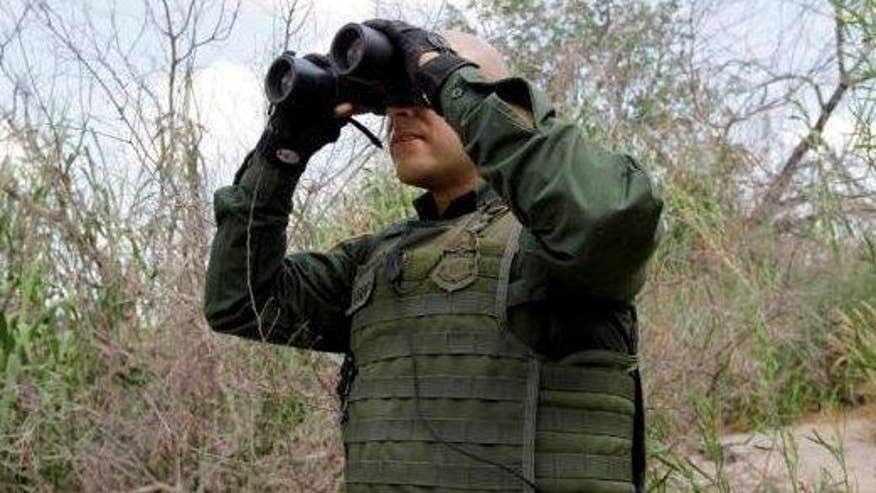 The government's demand for drones and drone operators continues to soar.
In fact, earlier this month the head of Air Education and Training Command said that the U.S. Air Force now has more jobs for MQ-1 Predator and MQ-9 Reaper drones than any other type of pilot position.
Now, a new initiative hopes to speed up the procurement process for smaller drones – saving time, money, and lives.
HOW AI AND TECH COULD STRENGTHEN AMERICA'S BORDER WALL
It is part of a new mission for Customs and Border Protection: helping agents in the field see beyond their line of sight, and secure a wider area, without sacrificing safety.
"They want to see what's over the next hill," explains Kevin McAleenan, CBP's acting commissioner. "They want to know if they're going to encounter a group, how many people are there, if they might have any weapons, so they know how to respond when they get there."
The DHS Silicon Valley Innovation Program is paying startups to tweak existing technology to fit its purpose.
Seattle radar manufacturer Echodyne scored one of the first contracts, a $118,000 deal for its cutting-edge sensors that can be mounted on a small drone, and measure the distance between objects, even in bad weather, if the target is moving, and even if they are moving.
OPINION: MEXICAN CARTELS PATROL BORDER WITH DRONES – AND U.S. HAS NO RESPONSE
"The ability to have a really small, high-performance radar, is what's unique about what we're doing," said Echodyne CEO Eben Frankenberg.
The funding may not represent a windfall, but Frankenberg said Echodyne can test its equipment in areas that are generally off limits to the public, and the company takes pride in helping to safeguard border agents.
At a drone expo in San Jose, industry leaders praised the partnership.
"We know that the capability is there, we know the cost savings is there," said Steve Gitlin, AeroVironment's vice president of corporate strategy and investor relations, "and ultimately, most importantly, we know the ability to protect property and save lives is there."
Claudia Cowan currently serves as Fox News Channel's (FNC) San Francisco-based correspondent. She joined the network in 1998.