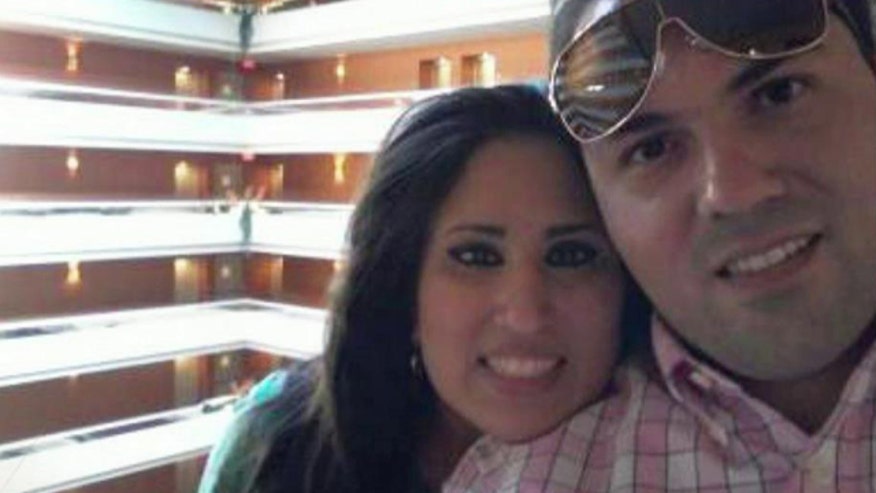 An Iranian-American pastor freed last year from an prison in Iran is facing jail time and community service in Idaho after pleading guilty to violating a restraining order his estranged wife filed against him.
SHADOWY IRANIAN GENERAL VISITS MOSCOW, VIOLATING SANCTIONS
Saeed Abedini, 36, who converted from Islam to Christianity in 2000 and then worked in Iran as a Pentecostal minister, was released by his government Jan. 16, 2016. His release came after years of global pressure from human rights and Christian groups.
Shortly after he arrived in Idaho last year, his wife, Naghmeh, filed a restraining order against him and filed for legal separation. She described years of emotional and physical abuse, the Idaho Statesman reported.
PASTOR FREED FROM IRAN DESCRIBES HIS HARROWING EXPERIENCE AS A PRISONER
An Idaho county magistrate on Monday sentenced him to 180 days in jail, all but five days of which were suspended, after Abedini pleaded guilty to violating the restraining order last May. The magistrate also ordered him to do community service and fined him $1,000, half of which was suspended.
In exchange for his guilty plea, the court dropped two other counts of violating the restraining order in June 2016.
"This was a personal matter that I won't share in public," he said. "I will write something in my book in the future."
Outside of court, Abedini has consistently denied harming his wife.
The sentence of Abedini, who brought his family to the U.S. in 2005, was not his first such brush with U.S. law. In 2007 he pleaded guilty to domestic abuse in the same Ada County Magistrate Court and was put on probation for a year.
Between 2005 and 2016 Abedini made several missionary trips to Iran and was briefly detained on several such visits. In 2009, however, Iranian authorities arrested him and sentenced him to eight years in prison. During his imprisonment he became a cause célèbre among human rights activists and international Christian groups, including one led by the Rev. Franklin Graham, son of famed evangelist Billy Graham.
His release last year came after President Obama negotiated the release of four Iranians in exchange for the U.S. releasing seven Iranian prisoners.
The Associated Press contributed to this report.