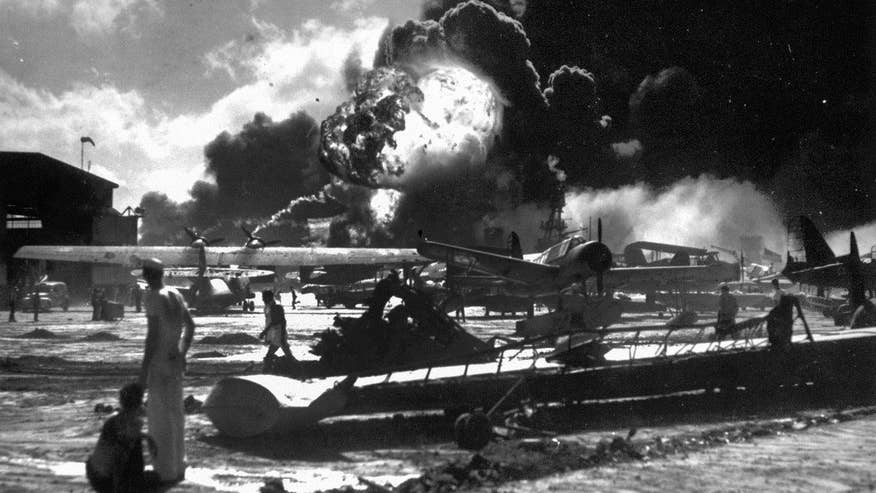 On Dec. 7, 1941, Japanese bombs rained down on Pearl Harbor beginning just after 6 a.m.
PEARL HARBOR SURVIVOR: WHAT I SAW ABOARD THE USS ARIZONA ON DECEMBER 7, 1941
The attack damaged or destroyed more than a dozen U.S. ships there.
More than 300 Navy and Army Air Corps aircraft suffered damage.
The Associated Press' chief of bureau in Honolulu, Eugene Burns, was unable to get out the urgent news of the historic attack that would draw the U.S. into World War II. The military had already taken control of all communication lines, so Burns was left without a line to the outside world. In Washington, AP editor William Peacock and staff got word of the attack from President Franklin D. Roosevelt's press secretary.
"President Roosevelt said in a statement today that the Japanese had attacked Pearl Harbor, Hawaii, from the air. The attack of the Japanese also was made on all naval and military "activities" on the island of Oahu," part of the AP's first wire read.
The Associated Press contributed to this report.