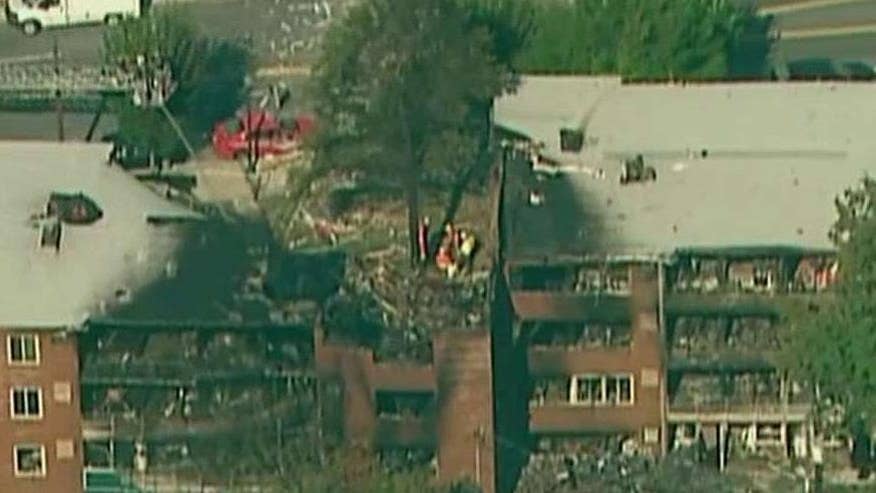 SILVER SPRING, Md. – The death toll has risen as searchers sift through the rubble from an explosion at a Maryland apartment building.
Montgomery County Police said Monday that a sixth body has been found in the debris of the Flower Branch apartments in Silver Spring. An explosion at the four-story building Wednesday night shook buildings more than a mile away. More than 30 people were injured, including three firefighters.
Still, there was good news. Police said a 55-year-old man who had been unaccounted for, Oscar Ochoa, was located and is unharmed. That reduces the number of missing from eight to seven. Their ages range from three to 66.
Police believe that the six bodies found correspond to those on the missing list, but the condition of the bodies has prevented authorities from making a positive identification thus far.
Investigators are still trying to determine the cause of the blast; some residents reported smelling gas before the explosion.
Search efforts, and the investigation itself, have been slowed by consecutive days of 100-degree heat and high humidity, along with unsafe conditions at the site, where the building has been in danger of total collapse.