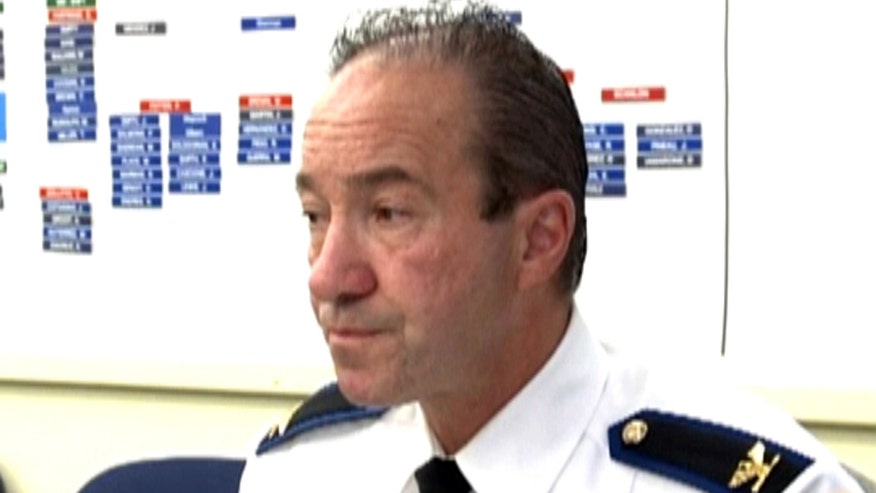 A Rhode Island ex-cop who killed himself after leading New Jersey troopers on a brief chase had his dead wife in the trunk, according to reports Sunday.
The chase began when a trooper spotted Franklin Osgood, 61, on the New Jersey Turnpike in Bergen County Saturday night and tried to pull him over, NJ.com reported.
Osgood then shot himself, lost control of his 2007 Dodge Charger, struck a metal guardrail and then crashed into a trooper's patrol car, according to the media outlet. The trooper involved in the crash sustained injuries that were not life-threatening.
Osgood later died. A search of the Charger led to the discovery of his deceased wife Mary Jo Osgood, 55.
Cops said Osgood put her body in the trunk after he killed her in their home in Providence.
"We felt that early on, this was going to have a very bad ending," Providence Police Chief Hugh Clements said at a press conference Sunday, the Providence Journal reported.
One of the couple's four children called 911 Saturday afternoon to say her father was missing and distraught, the paper reported.
Providence officers then alerted law enforcement agencies in New Jersey and elsewhere to be on the lookout for the Charger, the paper reported.
Osgood joined the Providence Police Department in 1995.