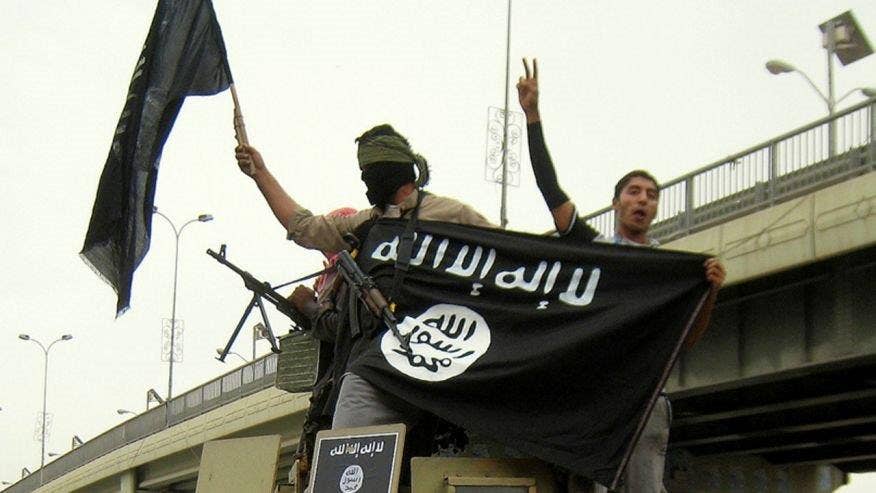 More U.S. troops will be going to Iraq in the months ahead to help local forces defeat ISIS, the top American military commander in charge of operations in the Middle East told Fox News in Baghdad Thursday. This is in addition to the 560 U.S. forces President Obama ordered to Iraq this week.
"There will probably be some additional capabilities we will need to bring in to complete our objectives," said Gen. Joseph Votel, who heads the U.S. Central Command.
"As the leadership has told me, if we need something, we need additional capabilities, we need additional people, we should ask for those things and I've been encouraged to do that," Votel added.
The 560 troops deploying to Iraq will help secure an air base 40 miles south of Mosul, recently captured by Iraqi forces supported by U.S.-led coalition airstrikes. American military logistics personnel, engineers and force protection units will compose the bulk of the troops.
The British government said this week they would send 250 more troops to Iraq as well.
The base will be used to stage Iraqi forces making the assault on Mosul, defense officials say.
Iraqi forces want to build on their momentum following their victory over ISIS in Fallujah, backed by hundreds of coalition airstrikes.
Gen. Votel traveled to Baghdad to meet with Iraqi Prime Minister Haider al-Abadi as well as top Iraqi defense officials to discuss upcoming operations against ISIS.
Votel previously made stops in Afghanistan and Bahrain to visit a U.S. Navy warship transiting the Strait of Hormuz, and Jordan before arriving in Iraq for the final leg of his visit to the region.
It is not immediately clear what type of forces will be headed to Iraq to help prepare for the long awaited ground operation to retake Mosul, Iraq's second largest city located more than 250 miles north of Baghdad. The majority of ISIS fighters in Iraq are located in Mosul since conquering the city more than two years ago.
Votel said the role of U.S. forces would not change going forward -- they will continue to train and advise Iraqi forces away from the front lines.
As the former commander of U.S. special operations forces, Fox News asked Votel if he had a desire to ramp up attacks using American special ops forces.
"I'm satisfied that we are doing things...to accomplish the objectives that were laid out for us," Votel answered.
"We are all trying to move this as quickly and effectively as we can," he added. "That timeline has to take in consideration the capabilities of our [Iraqi] partners as well."
Votel said his forces continue to hunt for ISIS emir Abu Bakr al-Baghdadi.
When asked how close the Iraqi forces were to taking Mosul, seen by many as a critical step in defeating ISIS, Votel suggested it was still a ways off.
"We're probably some time away from actually going to Mosul," said Votel, but added, "[Iraqi forces] are definitely moving in the right direction."
Fox News spoke to Gen. Votel before the horrific attack in Nice along the French Riviera killing more than 80 people celebrating Bastille Day.
When asked why Americans should care about the war against ISIS, Votel offered this assessment:
"Certainly, when they have sanctuary or they control terrain, it makes it easier for them to do the things they want to do."
Lucas Tomlinson is the Pentagon and State Department producer for Fox News Channel. You can follow him on Twitter: @LucasFoxNews