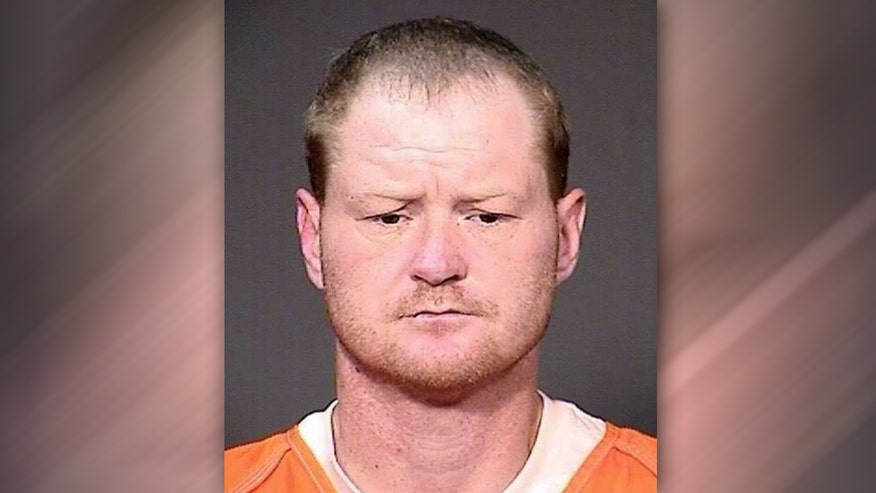 A man in northern Minnesota faces a murder charge for allegedly beating and decapitating his girlfriend's alleged rapist, local media reported Thursday.
According to a criminal complaint, Joseph Christen Thoresen beat David Haiman with a baseball bat, stabbed him, then used a machete to decapitate him as Haiman was groaning on the ground near the community of Ball Club last week. Thoresen then dragged Haiman's torso and threw his head into the woods, according to the complaint.
The suspect allegedly told Haiman he should not have raped "my girl," Fox 9 reported.
Before the alleged attack, the girlfriend said the group talked about "scoring some bud," then smoked meth and marijuana, the complaint said.
Thoresen, 35, made his initial appearance Wednesday on a murder charge in Itasca County District Court and remained in custody. Online court records did not list an attorney to comment on his behalf.
Haiman, 20, of Hibbing, had been reported missing Saturday after he didn't show up for work and hadn't been seen for five days. Thoresen's girlfriend reportedly helped investigators find the torso and head Sunday.
According to the complaint, the girlfriend told police that when she learned Haiman was coming to the couple's Grand Rapids apartment, she became upset and told Thoresen that Haiman had sexually assaulted her.
When Haiman arrived, the girlfriend tied him up and punched him, breaking his nose. She untied him, then Thoresen punched him repeatedly, the complaint said.
The girlfriend told police that the group left in Haiman's car and drove to Deer River to smoke.
The girlfriend told authorities they drove into the woods and Thoresen and Haiman argued about car trouble. Thoresen allegedly said he had Haiman check the oil, then hit him in the head with a baseball bat and stabbed him, the complaint said.
The girlfriend told authorities she tried to stop Thoresen but he took a large knife from Haiman's belt loop and cut off Haiman's head. "This was not my Joe," she said.
Haiman apparently worked at an education and employment center in nearby Hibbing, the Star Tribune reported.
The Associated Press contributed to this report.