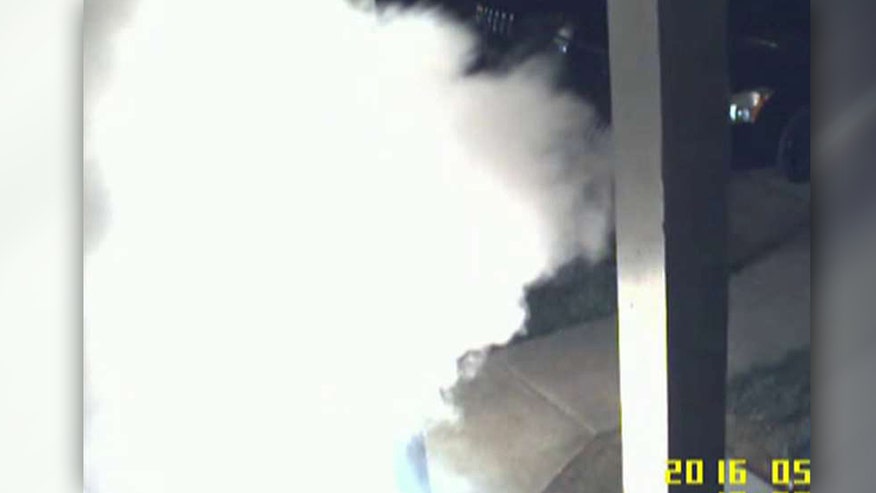 Authorities in Maryland said Tuesday that vandals used fireworks to spark an explosion at a home in the Riverdale neighborhood, which is outside D.C.
Security footage showed two shirtless young men approach the house. One stays at the gate and the other lights the fireworks on the porch causing two large explosions. Fox5DC.com reported that laughter and screams were heard as the suspects ran away.
"The whole house would've caught on fire if we didn't catch the fire in time," said one neighbor. "We were thinking, 'What if we came (outside), not paying attention to the monitors, opened the door, and that could've exploded and killed someone."
Authorities reportedly told a neighbor that the fireworks used were M80s.