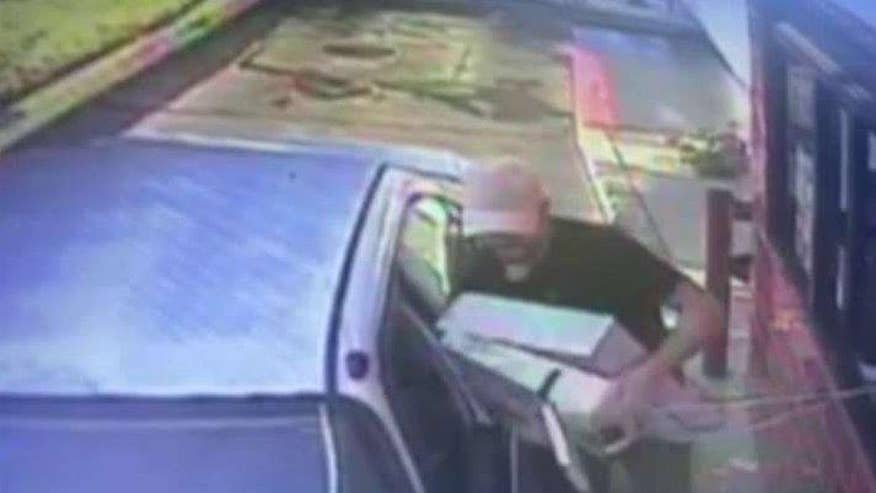 A driver pulled up to a fast food restaurant Tuesday morning and ripped the cash register right out of the window, police said.
The owner of Burritos Santana Mexican Food released surveillance video of the theft. The video shows the man pulling up to the restaurant before he stepped out of his car and peered into the window of the restaurant for several moments, looking around.
The man finally reached into the window and started pulling the cash register towards him. After lifting the register out of the window, he brought it in his car with him, and cut a few wires off the register. He then drove off.
Sabrina Rios said her employee was in the bathroom around 7:30 a.m. and returned to find the register missing, Fox 5 reports.
The amount of money in the register was not disclosed.
Click here for more from Fox 5.