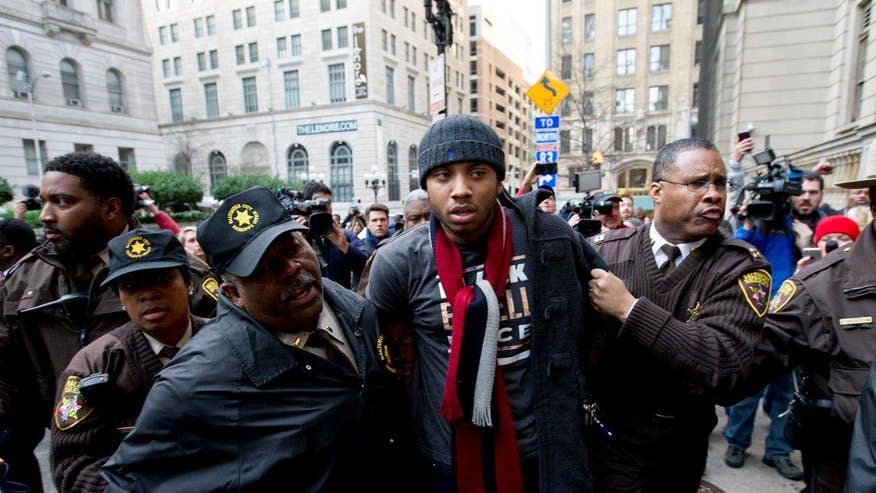 A violent weekend in Baltimore raised the number of those killed in the city this year to 336, which is the second-highest number on record and is the highest per-capita rate in history.
The Baltimore Sun reported Tuesday that the most recent homicides include two men who were fatally stabbed early Sunday. And a 17-year-old died Sunday after being stabbed inside a classroom last month.
The paper also reported that a 1-year-old was killed on Dec. 16.
The report said that the homicide rate in the city is now 54 per 100,000. Back in 1993, the city had a record 353 killings.
The city has seen its share of unrest over the past year that centered on the case of Freddie Gray, who died April 19, one week after being found unresponsive in a police transport van following his arrest.
Six Baltimore police officers face criminal charges stemming from Gray's death.