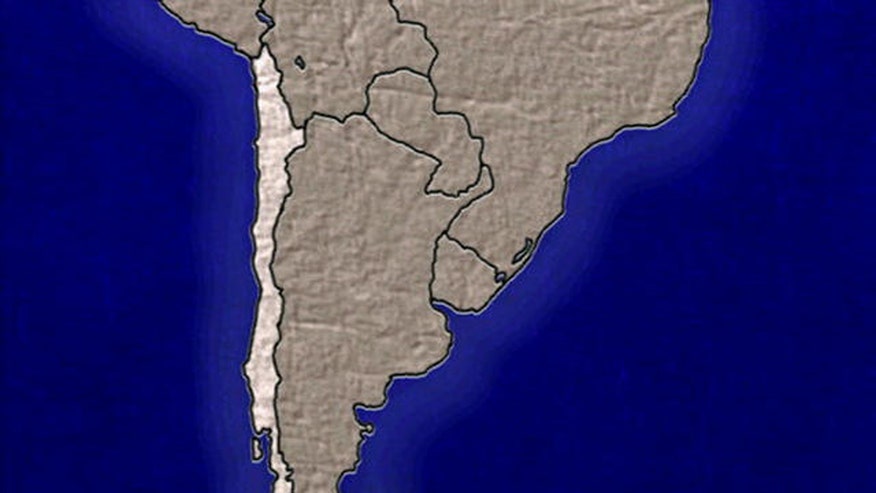 Tsunami advisories for Hawaii and coastal California were dropped Thursday following a deadly 8.3-magnitude earthquake off Chile.
Officials from the Pacific Tsunami Warning Center originally issued a more serious watch for Hawaii after Wednesday night's quake, but later downgraded it to an advisory.
The National Weather Service said a 3-foot-wave was recorded at Hilo Harbor on Hawaii's Big Island around 4 a.m. local time on Thursday, but there were no reports of significant damage.
The advisory was kept in place longer for the Southern California coast, as officials warned that sea-level changes and dangerous currents could pose a threat to those in or near the water.
The Los Angeles Times pointed out that in 2010, a magnitude 8.8 earthquake hit Chile that sent waves as high as three feet to Santa Cruz and Santa Barbara.
A slight surge and powerful currents were reported at points along the entire coast, officials said.
Ventura Harbor in Southern California experienced a 1.1-foot tsunami, while 0.4 foot heights were reported in San Diego to the south, and 0.8 foot heights were seen at Crescent City near the Oregon border, according to the National Tsunami Warning Center.
Harbormaster John Higgins told the Associated Press the activity was "completely management" in Ventura Harbor, and no damaging effects were expected.
"You'll see slow-moving streams coming in and going out, and at times the two converge upon each other and it creates turbulent water movement," he told the AP.
A tsunami warning was last issued for Hawaii in 2012, after a powerful earthquake off the coast of Canada. The Pacific Tsunami Warning Center lifted its tsunami advisory three hours after downgrading from a warning and less than six hours after the waves first hit the islands. The state was spared from severe surges.
The Associated Press contributed to this report