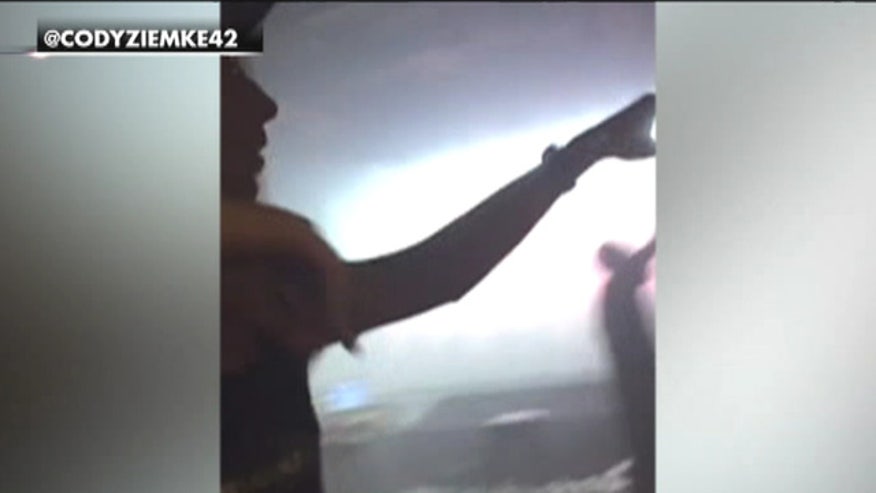 Three people were hospitalized Wednesday night when the ceiling of a Minneapolis nightclub partially collapsed.
The Minneapolis Fire Department told the Star-Tribune that a 30-by-30 foot section of the First Avenue venue gave way at around 10 p.m. local time. The paper reported that the collapse as the band Theory of a Deadman was performing.
"A large portion of the ceiling fell and took out water pipes with it," First Avenue General Manager Nate Kranz told the paper. "We have no idea why or how it happened. We won't know anything about this until tomorrow. It was a terrible surprise."
Todd Johnson, who attended the concert, told the newspaper he was with his family when the musicians bolted off stage. Johnson said he saw part of the ceiling had fallen and there was water leaking from the ceiling. About a minute later, a second piece of ceiling fell, he said. Staff and authorities evacuated the building, which Kranz says will be closed Thursday.
A spokeswoman for Hennepin County Medical Center told the Star Tribune that three people were transported to the hospital and are in satisfactory condition with non-life-threatening injuries.
Kranz said that approximately 750 people were inside the venue when the ceiling fell. The fire department says crews shut off water flow to pipes in the ceiling area.
First Avenue has been a fixture of the Minneapolis music scene since it opened in 1970. The building was most famously used by Prince to film his 1984 movie "Purple Rain."
Click for more from The Star Tribune.
The Associated Press contributed to this report.