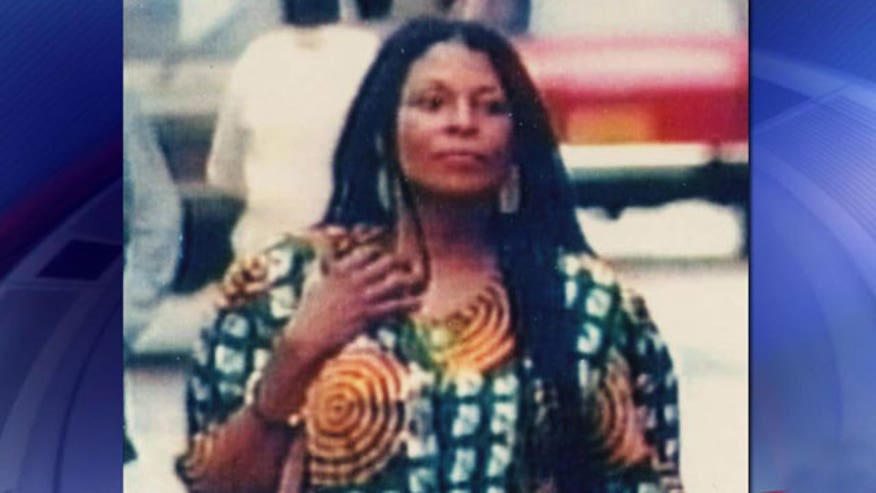 ALBUQUERQUE, N.M. – The diplomatic thaw between the U.S. and Cuba has one New Mexico official ready to pony up for a plane ticket -- to bring back a cop killer who has been living in the island nation since hijacking a plane there in 1973.
Charlie Hill, now 65, is one of an estimated 70 U.S. fugitives who escaped American justice by fleeing to Cuba, and Pete Kassetas, commander of the New Mexico State Police, says he is more than willing to fly him back to face the music. Hill was one of three black militants who killed a state trooper in 1971, in a case similar to that of the better-known Joanne Chesimard.
"I'm cautiously optimistic he'll be extradited back to the U.S.," Kassetas said, adding that he would pay for the trip himself.
"I'm cautiously optimistic he'll be extradited back to the U.S."

- Pete Kassetas, New Mexico State Police
Cuba has not said whether it will consider extraditing Hill and others back to face justice in the U.S. for crimes they committed a generation ago at a time when the U.S. was experiencing profound and violent social upheaval. In Hill's case, he and two accomplices in the militant group Republic of New Afrika were stopped by New Mexico State Police officer Robert Rosenbloom outside Albuquerque. The trio, which also included Michael Finney and Ralph Goodwin, had been suspected of running weapons and explosives through the state. One suspect killed Rosenbloom, though it has never been determined which one. After hiding out for three weeks, the three stole a tow truck and drove to the Albuquerque airport, where they hijacked a plane to Cuba.
New Mexico Gov. Susana Martinez in December renewed a request for the extradition of Hill, and has sought help from the U.S. State Department and the U.S. Department of Justice in the matter, Martinez spokesman Mike Lonergan said Thursday.
Safe in Cuba for the past four decades, Hill has from time to time spoke to the press. In 2007, he told The New York Times he didn't expect to be forced to go back to the U.S. to pay his debt, but didn't rule it out.
"I don't think there will be much change if Fidel dies," Hill said. "There might be, but I think it's 60-40 that not much will happen. If it does, well, what can I do?"
Finney and Goodwin have since died, which puts Hill alone in the sights of Kassetas.
Chesimard, now 67, and also known as Assata Shakur, was charged with killing a New Jersey state trooper in 1973, and fled to Cuba after escaping from prison in 1979. She is the first woman added to the FBI Most Wanted list and has been a perennial fixture on the FBI Most Wanted list with a $2 million bounty on her head. Like Kassetas with Hill, New Jersey law enforcement authorities, as well as Gov. Chris Christie, have demanded her return.
Other U.S. criminals hiding out in Cuba include FALN member bomb maker William Morales, who has been enjoying sanctuary in Cuba for more than 30 years. He was charged with detonating more than 100 bombs, mostly in New York City. He was arrested in 1978 after blowing his hands off in a Queens safehouse, but later escaped from Bellevue Hospital to Mexico where he was briefly jailed but was handed over to Cuban officials in 1983.
Cuba and the U.S. re-established diplomatic relations Monday and have begun talks about law enforcement cooperation but those talks are in highly preliminary stages. Cuban officials have explicitly said they are unwilling to extradite any fugitives like Hill, whose cases they consider political because they involve black and Latino militants whom Castro offered asylum during the Cold War.
"The return from Cuba of fugitives from U.S. justice is an issue of long-standing concern to the United States that will be addressed in the broader context of normalizing relations," Bernadette Meehan, a National Security Council spokeswoman, said in a statement in April shortly after relations cooled. "We believe this is the best method for finally bringing these cases to a successful resolution, and that they are not a bar to rescission of Cuba's state sponsor designation."
The Associated Press contributed to this report