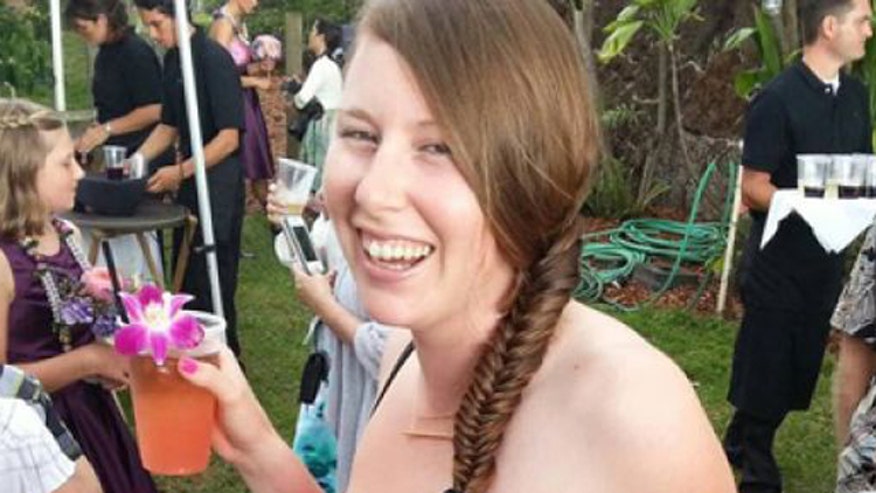 Carrie Jean Melvin was in love and working two side jobs as a waitress and bartender while she pursued her dream of becoming an actress and writer in Hollywood.
The 30-year-old California woman's life was cut short Sunday when she was executed by an unknown assailant with a shotgun blast to the back of her head as she walked near Sunset Boulevard with her boyfriend -- baffling investigators who say the film school graduate had no enemies.
Melvin and her boyfriend, both originally from central California, were strolling along McCadden Place shortly after 10 p.m. Sunday when a man -- described by police as African American and in his mid-20's -- walked up behind Melvin and shot her once in the head before jumping into the driver's seat of a dark sedan. She was pronounced dead at the scene.
"This is a very unusual crime. We have no strong leads to go on."

- Detective John Swaggs, Los Angeles Police Department
"There was no conversation before, during or after the shooting," Detective John Swaggs of the Los Angeles Police Department told FoxNews.com.
The murder appeared to be random, said Swaggs, though the killer's target was clear. There was no attempted robbery and Melvin's boyfriend, whose name has not been released, was unharmed, police said.
Four days later, detectives have no leads in the hunt for the suspect who Swaggs said was wearing a hooded sweatshirt and appeared to be alone. Swaggs described the area as having "moderate vehicle traffic and light pedestrian activity," but said witnesses were not able to obtain any license plate information.
"This is a very unusual crime," Swaggs said. "We have no strong leads to go on."
"Neither of their lives dictated that something like this could or would happen. They weren't battling an estranged boyfriend or girlfriend or an ex-lover," he said of the couple, who were walking a block away from Melvin's apartment on their way to eat dinner when the shooting occurred.
"That's not a gang-ridden neighborhood or a neighborhood claimed by gangs," Swaggs noted.
Melvin graduated from the University of California Santa Cruz in 2008 with a degree in arts, film and digital media.
"I am a connector of people within the entertainment industry," Melvin wrote on her LinkedIn page. "I, myself, model, act, produce, & write."
"I am CEO of World Media, otherwise known as W2W Media on twitter, specializes in online branding and social media marketing," she wrote. "We manage your social media campaigns, leaving you free to focus on your business and enjoy the life that you love."
When reached by phone at his Morro Bay home Thursday morning, the woman's father, Bernie Melvin, said the family was too devastated to speak.
"We really don't know anything at this point," he told FoxNews.com.
Melvin's father told KTLA-TV on Wednesday that his daughter "was the happiest she has ever been."
"We knew this," he told the station. "She was with someone she loved. She was where she wanted to be, and her life was taken."
On July 4, the day before she was killed, Melvin updated her Facebook page with a beaming photo of herself -- which friends were quick to compliment.
"'You are such a beautiful woman!'" wrote one friend.
"What more can one say -- lovely lady and I'm fortunate to know you," wrote another.
Anyone with information on the murder is urged to call West Bureau Homicide detectives at 213-382-9470. Anonymous tipsters can leave information by calling Crime Stoppers at 800-222-8477, sending a text message to 274637 or clicking on "webtips" at LAPDonline.org.
"We do need help," said Swaggs, adding that police plan to set up a reward for information leading to an arrest.
"Somebody out there knows something," he said.
Cristina Corbin is a Fox News reporter based in New York. Follow her on Twitter @CristinaCorbin.