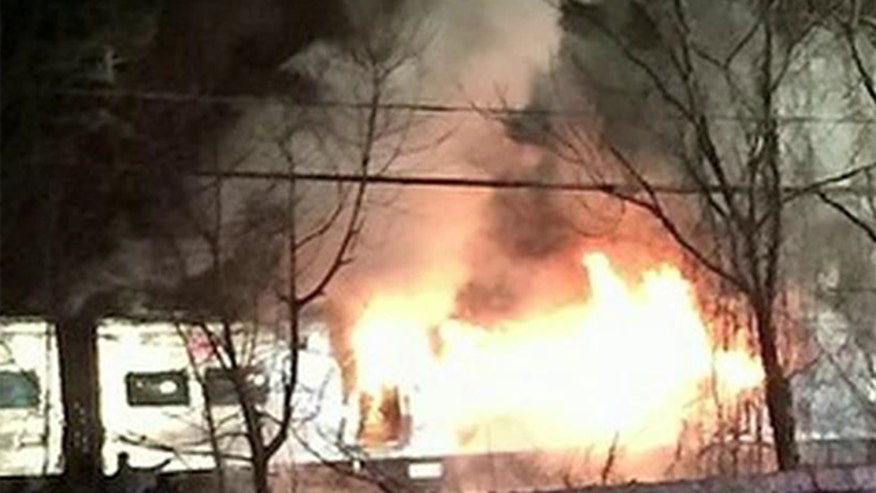 More warning lights were planned at the suburban New York train crossing where a motorist and five train passengers were killed Tuesday, but state transportation officials never installed them.
The planned third set of lights would have been built up to 200 feet back from the crossing, on the curving road leading up to it, the New York Post reports.
The $128,000 set aside for the extra lights were thrown back into the agency's general coffers in 2009.
Transportation Department spokesman Beau Duffy told The Associated Press that it was too early to say whether the extra lights would have made a difference.
The two sets of lights and the descending gates were working properly, but there is speculation surrounding the placement of a power substation 20 feet away, which may have blocked driver Ellen Brody's view of the oncoming train.
Brody was on her way to meet a client when her SUV drove into the path of the train.
The NTSB is going to set up a train and a vehicle at the scene to "see how far back people can see each other," investigator Robert Sumwalt said.
Click for more from New York Post.