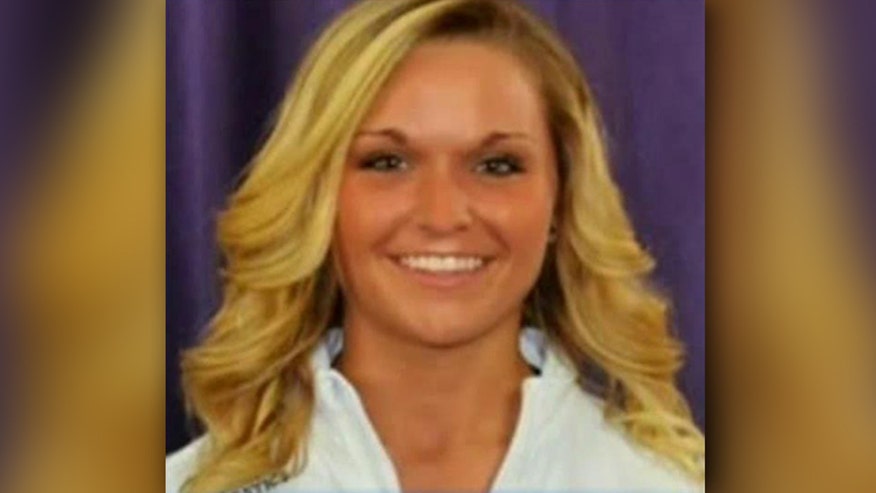 The college gymnast whose body was found inside a western Wisconsin restaurant's dumbwaiter died after she got trapped inside the machinery, The Winona Daily News reported.
The paper, citing 911 calls and Fountain City's only police officer, reported that an employee at WingDam Saloon and Grill called 911 Monday at 7:49 p.m., stating that a co-worker "got (caught) in, like, our dumbwaiter." The employee, who was not identified, was in tears and was unable to identify the worker trapped. But the victim was later identified as Brooke Baures, 21, a gymnast at Winona State University in nearby Minnesota.
"I'm not willing to look close enough," the employee said. The paper reported that another employee got a closer look and said, "It's her. We need someone here, like ASAP."
Brooke Baures vigil. Once a Warrior, Always a Warrior. pic.twitter.com/HbyYeeGXtx

— Winona State U (@winonastateu) December 4, 2014
Buffalo County sheriff's dispatchers received the calls while a banquet was being held on the second floor. The dumbwaiter is used to shuttle drinks and food to the second floor.
Fountain City Police Officer Jason Mork said Wednesday he has interviewed about half of the customers and employees present at the restaurant and no one saw how the student entered the dumbwaiter. Mork said he has talked face-to-face with about 14 of the 28 potential witnesses and said there was no indication how or why Baures entered the food elevator. It was not something employees had done in the past, he said.
Mork told the paper that Baures was trapped "inside the entirety of the device. To explain more of her specific location, orientation or obvious injuries would require an extremely graphic explanation."
We join with Winona State in mourning the loss of gymnast Brooke Baures: http://t.co/Mww3F3mUfo (via @WSUWarriors) pic.twitter.com/HyIGdRcNeS

— NCAA (@NCAA) December 3, 2014
There is a multi-agency investigation into the gymnast's death and officials would not speculate on the cause of death until after an autopsy is completed. The manner of death is unknown, but authorities have said they do not believe a crime was committed.
According to the U.S. Occupational Safety and Health Administration, food elevator accidents inside restaurants are rare. According to the OSHA database, only two incidents, both fatal, have happened in the U.S. between 2003 and 2013.
Baures, who majored in social work, was remembered as a "selfless teammate."
We are holding Brooke's family, friends, and teammates in our thoughts. Rest in peace. #warriorstrong http://t.co/LJ1zQQg118

— UPAC (Winona State) (@UPACWSU) December 4, 2014
"She was one of those kids who touched a lot of people and who was very well liked," Eric Schoh, the university's athletic director, told the paper. "She was a big part of the gymnastics team, but also the athletic department."