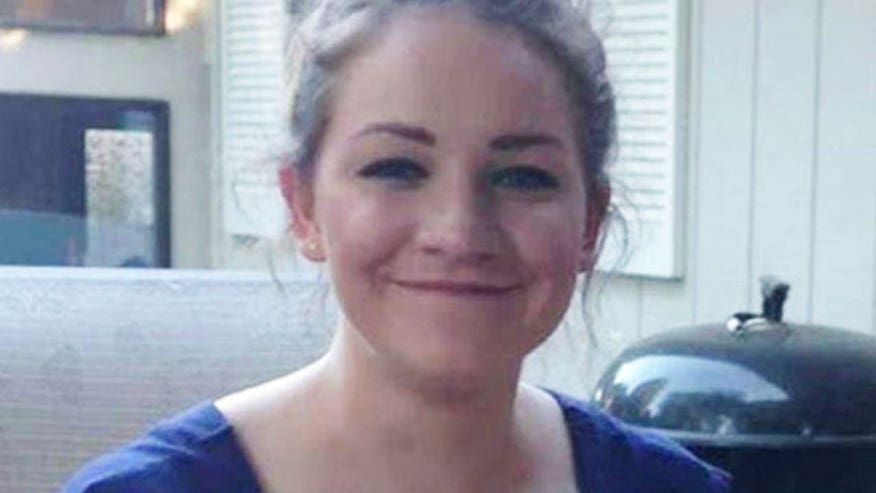 A Washington teen who vanished two weeks ago left a message in her journal that read, "If you're reading this, I'm either missing or dead."
Clark County sheriffs told Fox News that they believe Anji Dean, 17, is alive and moving from house to house in the Portland area. They apparently have been speaking with individuals who say the teen has been staying with them.
Dean, 17, was last seen leaving her home in Camas on June 23 between the hours of 9 p.m. and 10:30 p.m. Earlier that night, a neighbor spotted Dean getting out of a stranger's car filled with people. Police later said they do not believe the person in the car with Dean is involved in her disappearance.
Her parents told KGW that they feared that their daughter has become a sex trafficking victim. She left behind her wallet, bank cards, glasses and a cell phone that her parents did not know that she had.
"She only took what she was wearing, which was black running tights, a white razor back tank top and white Nike shoes," her mom, Lynda Jorgensen, told KGW.
Jorgensen said prior to Dean's disappearance, she made comments to faculty at her school that she had gotten into something she couldn't get out of. She also texted her boyfriend and said someone was threatening to kill him and her family.
Anyone with information on Dean's whereabouts is urged to call the Clark County Sheriff's Department at 360-397-2028.