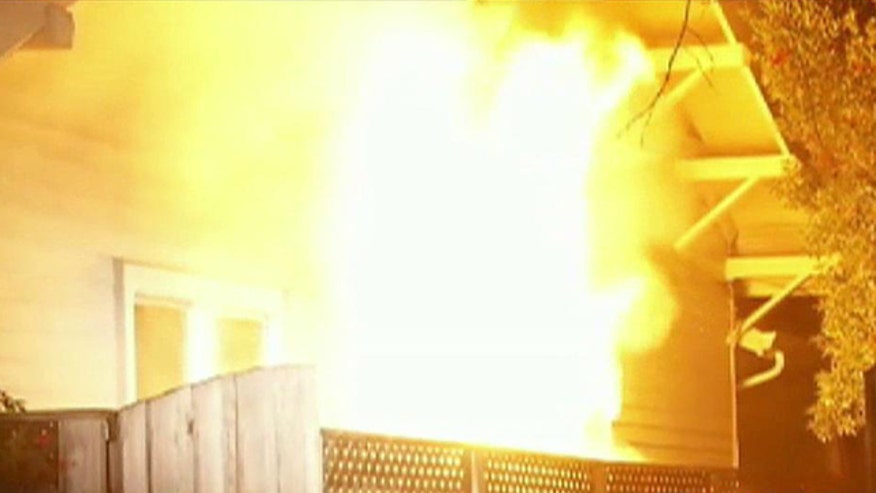 SAN JOSE, Calif. – Police have arrested a man believed responsible for setting at least eight of nearly a dozen arsons within a week in San Jose, Calif.
The suspect, who was not identified, was taken into custody on Wednesday night by the San Jose Police Department's Covert Response Unit, Sgt. Albert Morales said.
Police have not said what led to the man's arrest. Morales said he will be available for media interviews outside police headquarters on Thursday morning.
Since Jan. 8, the fire department has reported 13 fires near downtown, 11 of which have been determined to be arson. Three fires alone were set on Sunday.
The blazes usually occurred during the early morning hours. Targets included homes, businesses and a church.
Though no one was injured, one blaze destroyed the home of a couple in their 60s, who were rescued by neighbors and barely escaped alive. More than 100 firefighters battled a massive blaze at a large vacant warehouse near U.S. Highway 101 on Thursday that delayed the morning commute and closed two nearby schools for the day.
Earlier in the week, authorities released a sketch of a person of interest in the case, and the San Jose firefighters union put up a $10,000 reward for information leading to the suspect's arrest and conviction. Surveillance footage showed a man matching the suspect's description starting a fire on the porch of a home.
Some residents began patrolling the area themselves to prevent another attack.