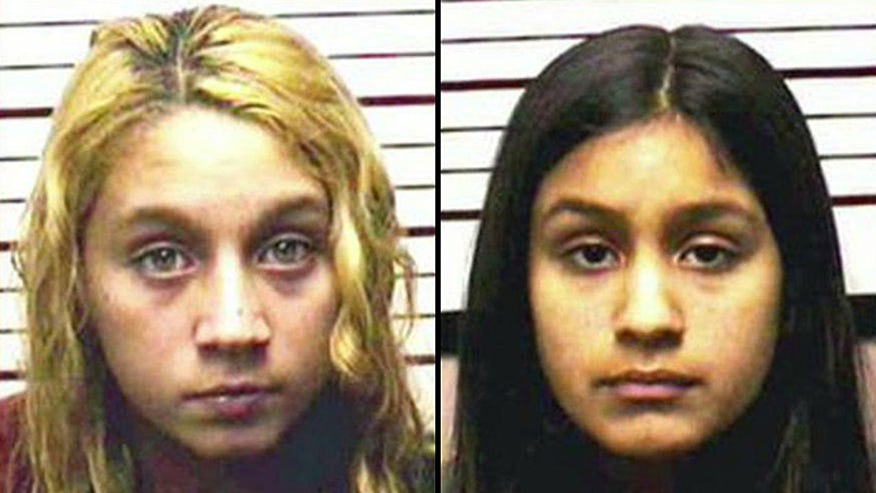 The Florida sheriff investigating a girl's suicide allegedly brought on by online bullying said one of the two girls arrested showed 'total disregard for life' after posting a comment online about the girl's death.
"We knew that there was total disregard for life, and if she would say those things after she bullied Rebecca and after the parents knew that, we had to act more quickly," Sheriff Grady Judd, from Polk County, Fla., told "Fox and Friends" Wednesday morning.
Two girls, ages 12 and 14, were identified by police as the main culprits in the bullying they say led to 12-year-old Rebecca Sedwick's suicide. Grady said he was referring to a post made by the 14-year-old early Saturday morning after she apparently learned about Sedwick's death.
[pullquote]
The family of the 14-year-old girl said her computer account was hacked and that she was not posting anymore. Judd questioned their account.
"You tell me that there's not parents, who instead of taking that device and smashing it into a 1,000 pieces in front of her child, says, 'Oh, her account was hacked?' We see where the problem is."
Sedwick was "terrorized" by as many as 15 girls who ganged up on her and picked on her for months through online message boards and texts, authorities said. One of the suspects had been dating Sedwick's former boyfriend. The two had gone to the same school where, at one point, there was a physical confrontation between the girls, authorities said.
The girl who had been dating Sedwick's former boyfriend went to friends around the school and tried to have them turn on Sedwick, Judd said. The girl posted comments on the Internet saying Sedwick should "drink bleach and die," authorities said. The second girl arrested was a former best friend of Sedwick's who was influenced by the other girl to turn on her, authorities said.
On Sept. 9, Sedwick climbed a tower at an abandoned concrete plant and jumped to her death, authorities said.
"It kind of opened up the wounds and made it fresh again," Tricia Norman, Sedwick's mother told Fox News. "But at the same time it brings some kind of relief because they're finally listening. But I hate, I really hate that it took this happening before people really started listening."