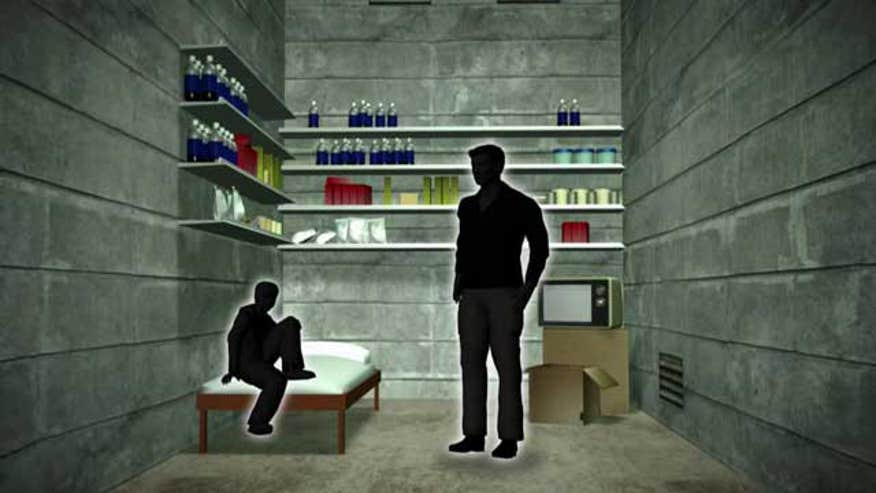 Relatives of the 5-year-old boy freed when federal agents raided the underground bunker of a hostage-taker in Alabama say the youngster is relieved to be home and appears to be doing well and is keeping himself occupied with a toy dinosaur.
The boy is only being identified as Ethan in local reports and is said to be in good spirits and physically unharmed.
"He's laughing, joking and eating," FBI Special Agent in Charge Steve Richardson said.
After nearly a week, FBI agents determined that talks with Jimmy Lee Dykes were breaking down and they stormed the bunker and rescued the child Monday. The 65-year-old armed captor was killed by law enforcement officials, an official told The Associated Press.
Dykes was accused of fatally shooting a school bus driver Jan. 29 before seizing the child from among a busload of students and taking him to the bunker.
[pullquote]
After the rescue, authorities, said, the boy was reunited with his mother and appeared to be OK.
He was taken to a hospital. Officials have said he has Asperger's syndrome and attention deficit hyperactivity disorder.
"I'm a father," Sheriff Wally Olson, of the Dale County Police Department, told the Dothan Eagle. "It is a relief for us to be able to reunite a mother with her child."
The boy's mother was kept up to date about the situation from authorities and at one point asked law enforcement if it was possible to not to hurt the suspect because "he's sick."
Richardson said he had been to the hospital to see the boy and the child was laughing, joking, eating and "doing the things you'd expect a normal 5- or 6-year-old to do."
The rescue capped a hostage drama that disrupted the lives of many in a tranquil town of 2,400 people, nestled amid peanut farms and cotton fields some 100 miles southeast of the state capital of Montgomery. It is a small, close-knit community that has long relied on a strong Christian faith, a policy of "love thy neighbor" and the power of group prayer.
The child's plight prompted nightly candlelight vigils. Fliers appealing for a safe end to the crisis were tucked into the chain-link fence along with ribbons at the school where the kindergartner was enrolled.
While a town anxiously waited for days, authorities had been speaking with Dykes though a plastic pipe that went into the bunker. It was about 4 feet underground, with about 50 square feet of floor space, built like the tornado shelters common in this area of the South.
Authorities sent food, medicine and other items into the bunker, which apparently had running water, heat and cable television but no toilet.
FBI bomb technicians later scoured the property for any explosive devices, FBI spokesman Jason Pack said. He added they would be conducting an even more exhaustive search of the site once it was deemed safe.
Asked about officials who said Dykes had been killed by law enforcement officers, Pack responded in an email early Tuesday: "The facts surrounding the incident will be established by a shooting review team from Washington, D.C., in the coming days."
At the request of law enforcement authorities, Secretary of Defense Leon Panetta had approved the provision of certain equipment that could be employed to assist in the hostage situation, according to a U.S. official who requested anonymity to discuss a pending law enforcement matter. It is not clear whether the equipment was actually used.
Sheriff Wally Olson, from the Dale County Police Department, told 'Fox and Friends" Tuesday that the boy's birthday is on Wednesday and the town of Midland is going to hold a large celebration at a local high school football field.
The Associated Press contributed to this report
Click for more from the Dothan Eagle