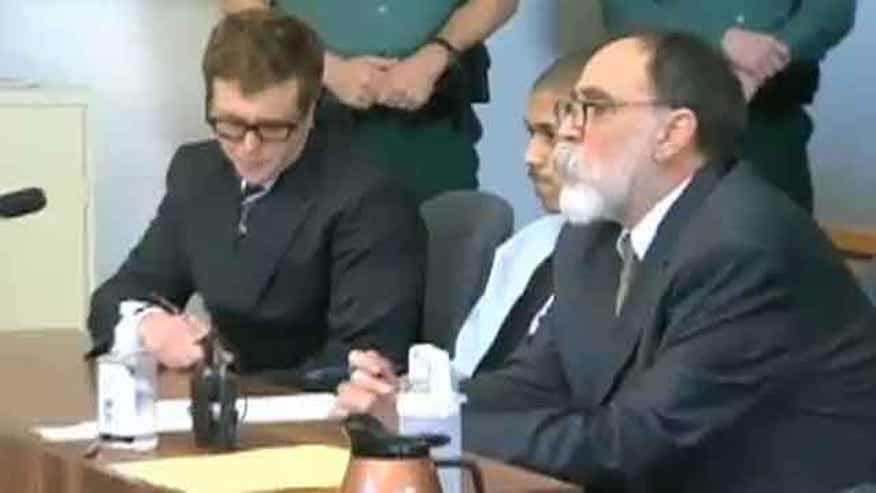 An attorney for an Oregon man sentenced to 18 years in prison for killing a Portland teenager told a packed courtroom he knew where the girl's body was early in the investigation.
KPTV.com reports that 17-year-old Parrish Bennette, who killed Yashanee Vaughn in 2011, has no chance of early release and will be 34 years old before being freed. Several of the 14-year-old victim's relatives spoke emotionally and tearfully in the Portland courtroom on Thursday, but they weren't prepared for a bombshell revealed by Bennette's lawyer.
Attorney Thomas MacNair said it was the decision of Bennette's two defense attorneys to delay divulging where Bennette had dumped Vaughn's body after his arrest. MacNair stressed it was their decision, not one made by Bennette.
Bennette opted not to make a statement at his sentencing Thursday after pleading guilty to manslaughter as part of a plea deal.
Yashanee's mother, Shaquita Louis, was overwhelmed and was unable to speak inside the courtroom. Other relatives said they were not surprised Bennette did not make a statement, apologize or show any remorse in court. Later, they expressed shock over what transpired inside the courtroom.
"She laid in two feet of dirt, decomposing and they knew where she was and didn't tell us?" said Yashanee's great aunt Marsha Hayes. "That is sick. That is inhumane."
Louis said: "I didn't get to bury my daughter like she should've been buried and for them to know and keep his mouth shut, it does not make no sense."
Bennette shot and killed Yashanee last March. She was reported missing and initially classified as a runaway. Police later served search warrants in connection with the case and found blood and other evidence in Bennette's former home in northeast Portland. Bennette was eventually arrested on March 31. Vaughn's body wasn't found on Rocky Butte until four months later.