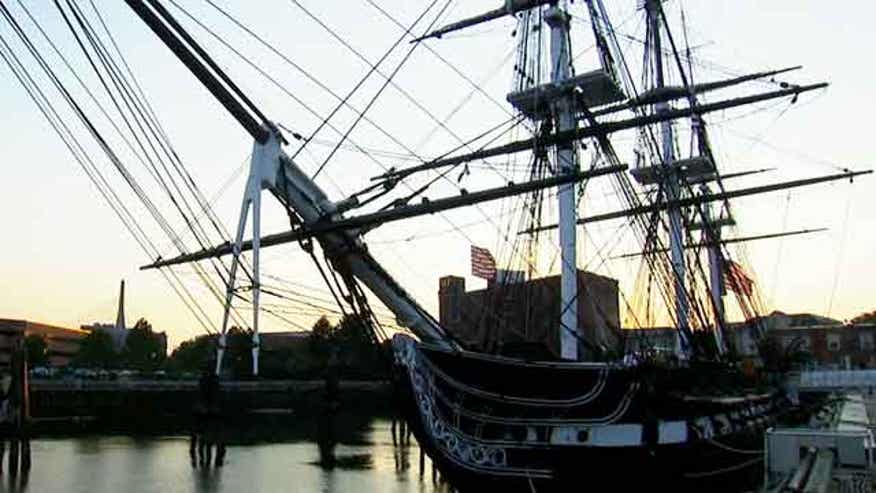 Maybe your kids are studying American History. Maybe they're beginning the college hunt. Maybe you just are looking for a fall getaway while the leaves are changing.
There's no better city to explore than Boston where you can literally walk in the footsteps of the Revolutionary War Patriots on the Freedom Trail, re-enact the Boston Tea Party at the Boston Tea Party Ships & Museum—a big reenactment of the Tea Party is coming in December--or tour the oldest warship afloat—the USS Constitution.
Take your pick of colleges and universities to tour—there are more than 50 to choose from. And even if Harvard isn't on your high schooler's list, it's fun to hang out in Harvard Square.
Eat clam chowder in a bowl at historic Faneuil Hall Marketplace where where Patriots rallied the citizens of Boston to their cause.
With younger kids, don't miss the Children's Museum, celebrating its centennial with great fanfare. Here's what I wrote about the children's museum.
Everyone loves the newly renovated New England Aquarium and their fantastic whale watching expeditions. This has been a big summer for the New England Aquarium, with the transformation of the iconic Giant Ocean Tank with thousands of new animals as well as favorites like Myrtle the sea turtle and the giant Pacific Octopus. Here's what local kids told me about it.
Check out CityPASS which can save you as much as half on the top museums and attractions—and let you cut the lines.
If you've got art lovers in your gang, the Museum of Fine Arts is free for kids and teens after 3 pm and on weekends while they're admitted free all the time at the Institute of Contemporary Art.
After all that sightseeing, you're bound to be hungry—again. Head to Boston's famous North End for pasta at one of the many restaurants that spill out onto the sidewalks and desert at Mike's Pastry.
Pass the cannoli, please.
Check out other ideas for fall city getaways at our Taking the Kids Guide to Fall Getaway.
Eileen Ogintz is the creator of the syndicated column and website Taking the Kids. She is also the author of the ten-book Kid's Guide series to major American cities and the Great Smoky Mountains. The third-edition of the Kid's Guide to NYC has just been released.