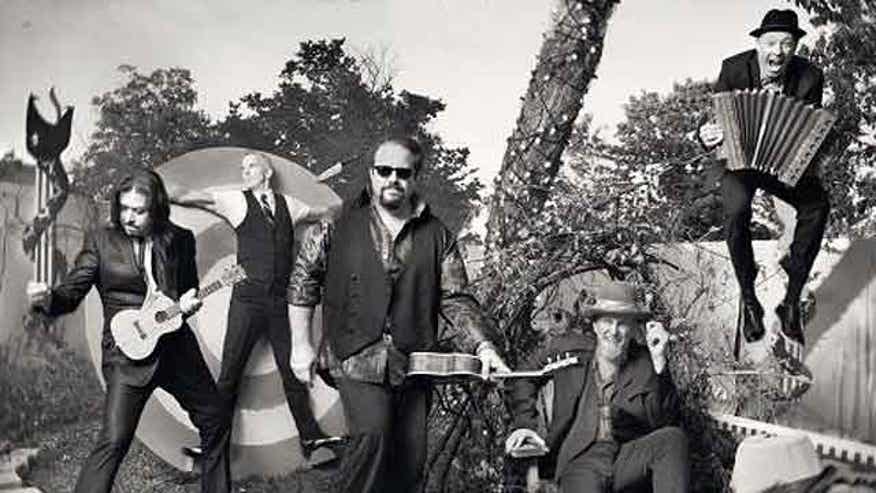 The Mavericks are an American band founded in Miami in 1989. They emerged in the alternative and punk genre before signing with MCA Nashville. The band's sound can be defined as "Tex-Mex", country music with a vocally talented Cuban-American lead singer with sultry voice.
Between 1991 and 2003 they produced six studio albums and had 14 chart topping singles on the Billboard Country Charts. Which brought them tremendous success all before calling it quits in 2004 to pursue solo projects.
Last year the band reunited to release a new album titled "In time". This year the band hits the road in an American and International tour. The guys recently sat down with Fox 411 to talk where they like to travel when the tour bus stops.
Fox 411: Do you have any fun travel stories?
Paul Deakin (drummer): I've got a fun one from the cruise, San Juan, Puerto Rico. It was the closest we could get to Havana. It just had that feel of pictures that I've seen. And we sat, and went around to the fortresses that were truly beautiful and historic. We decided we wanted to go have some lunch and we found this outdoor cafÃ, and the owner of the cafà said he was going to tell us what to order. Sit down, I'm going to ask you a few questions. And he asked us a few questions and it was great. And he asked if we like fish, what kind of fish, and said okay today I'm going to order for you, and if you don't like it - you don't have to pay. It was truly magical and a really beautiful place to visit.
Fox 411: What were your favorite places of recent travel?

Robert Reynolds (bassist): When I think about The Mavericks traveling, there are spaces we feel so passionate about. One that came to my mind is Austin, Texas. Being that it's one of the great music cities but it's not our hometown, we come from Nashville. Austin is an awesome destination, we really feel at home there. It may not be exotic by comparison to say San Juan, Puerto Rico and the other places that we've traveled to but it feels great to go to home - home to Austin. It feels like a place that we've integrated really nicely. And of course the blended culture of food and that beautiful, leftover hippie element. It's fabulous to me. It's its own spirit. I love Austin, Texas.
Fox News Entertainment Producer Ashley Dvorkin covers celebrity news, red carpets, TV, music, and movies. Dvorkin, winner of the 2011 CMA Media Achievement Award, is also host of "Fox 411 Country," "Star Traveler," "Fox 411 Big Screen," and "Fox on Reddit."