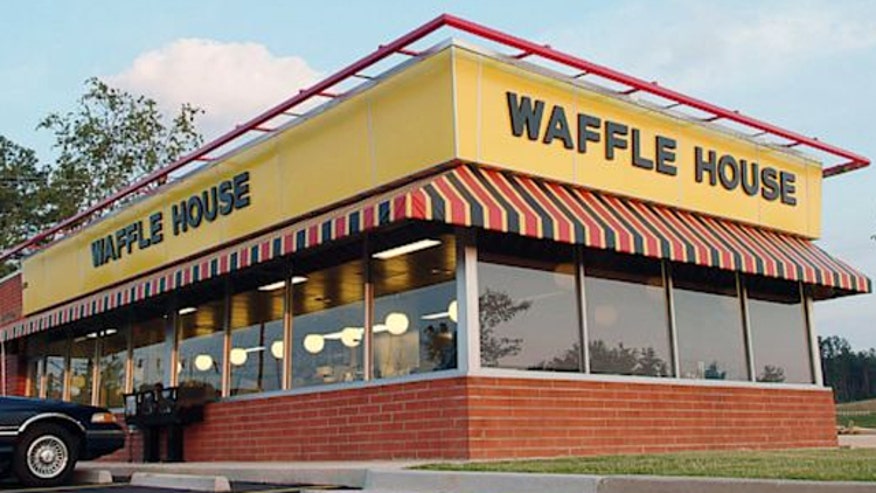 A 60-year-old chain of roadside diners may seem an unlikely partner for a tech startup. But Waffle House has entered into an agreement with Roadie — a smartphone app that crowdsources shipping.
"A lot of people really don't put Waffle House and cutting edge technology in the same sentence," said Pat Warner, Waffle House vice president and director of culture. "But for us, it was a natural extension of what we already do, because our customers are already meeting up in our restaurants."
The Roadie app, which is available on iTunes and Google Play, matches people who want to ship an item with a motorist who happens to be driving to the item's destination.
"That transportation network of where everybody goes every day is out there," said Marc Gorlin, CEO and founder of Roadie, Inc.. "It already exists. That's what's awesome for Roadie. All we've got to do is connect people into it."
Roadie's partnership with Waffle House is not expected to turn the restaurant chain's well over 1,500 locations into post offices. The restaurants don't sort or store items for pickup and delivery, but merely serve as safe, well-lighted physical locations for senders, drivers, and receivers to meet and hand off shipments.
High profile crimes against users of classified ad sites, such as Craigslist, have spurred efforts to mitigate the risks involved with the "sharing economy." Many police departments have started inviting people to use their parking lots to conduct person-to-person transactions.
"They can also come into our lobby," said Officer Chris Graeff, spokesperson for the police department in Smyrna, Ga. "And if it's an electronic item, we'll run the serial number for them and make sure it's not some sort of stolen item that's being sold by somebody who shouldn't be selling it."
As convenience and savings continue to drive the sharing economy, law enforcement officials say it's important that security, and ultimately common sense, keep pace with the market. With people already crowdsourcing everything from car rides to vacation homes, it was just a matter of time before this new economy ventured into shipping.
"It's a lovely world to work in," said Derenzo Carson, who drives for Roadie and two other Web-based services — Instacart (grocery delivery) and Uber (on-demand car rides). "There's no one hovering over your shoulder like in a regular job… You're making people happy. When you get to people's homes, they smile and they're giddy to see you."
Waffle House officials hope their venture into the sharing economy brings new customers to the table. They offer a free waffle to those who sign up for Roadie.
"We're seeing where it goes," Waffle House's Warner said. "We really don't come in with any set goals or metrics we want to hit. We're just gonna have fun with it."
Jonathan Serrie joined Fox News Channel (FNC) in April 1999 and currently serves as a correspondent based in the Atlanta bureau.