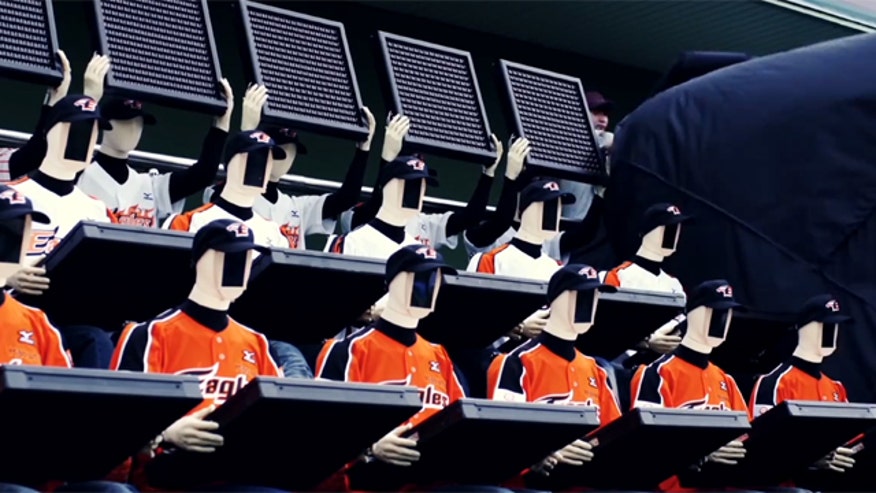 The energizer bunny is cute and all but he's certainly no match for the holy grail of lithium batteries. Researchers at Stanford University have invented the lithium electrode that could increase the life on your smart phone by three times.
A river in china turned into the color of blood this week. Could it be a sign of an impending apocalypse or the more believable option that someone dumped dye into the water? According to i09.com, the latter may explain the river's transformation, and the river is now back to its original state.
Finally! Do you wish you had an entire stadium filled with fans cheering for you? Well you're not alone – struggling South Korean baseball team Hanwha Eagles, actually did something about and created robot fans. The 'fanbots' occupy a small section of the team's stadium and hold led placards displaying human fans' messages for the team. The reasoning? Other than giving players a much-needed confidence boost, it allows remote fans to give their support.
Diana Falzone is a FoxNews.com reporter. You can follow her on Twitter @dianafalzone.