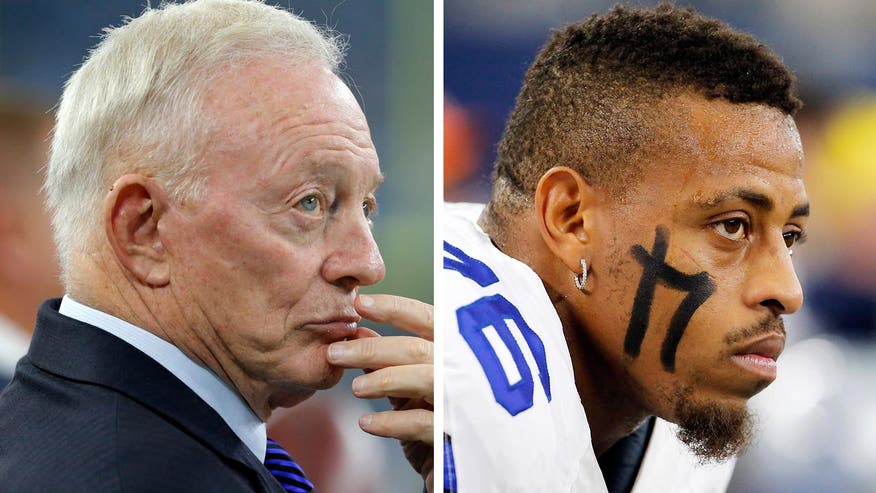 Dallas Cowboys owner Jerry Jones believes in second chances, and his mindset on defensive end Greg Hardy hasn't changed since the day he signed him to a one-year contract this past offseason.
"Greg has a commitment to us," Jones said, per Charean Williams of the Star-Telegram. "He has a commitment to do the right thing. We expect him to do the right thing. He has a commitment to his teammates and our team.
"And you lose that in the NFL if you don't do the right things. If he will do the right things, if he will take advantage of the opportunities that he has got there and this second chance, then we'll see how it goes."
This past Friday, Deadspin published images of the damage Hardy allegedly inflicted on ex-girlfriend Nicole Holder. In Sunday night's game, Eagles players admitted that they felt Hardy's head wasn't totally in the game.