France has a flair for the dramatic.
It was palpable during their disastrous 2010 World Cup campaign – which they want to forget – and the highlight during qualifications for this year's tournament.
Les Bleus made it through to Brazil in dramatic fashion after coming back from 2-0 deficit in a two-game playoff against the Ukraine. Now without star player Franck Ribery, who was ruled out with a back injury just days ago, France will need to draw on that same passion (or is it desperation?) when they face Honduras, Switzerland and Ecuador in group play.
Strikers Karim Benzema and Oliver Giroud and veteran defender Patrice Evra will need to step up their play if they want to ensure Les Bleus makes it past the first round – which on paper, they are expected to do so.
Manager Didier Deschamps has a team of good players – some of them, like Paul Progba, young and full of promise – but they will all have to show that they are stars and play with the big boys.
Players To Watch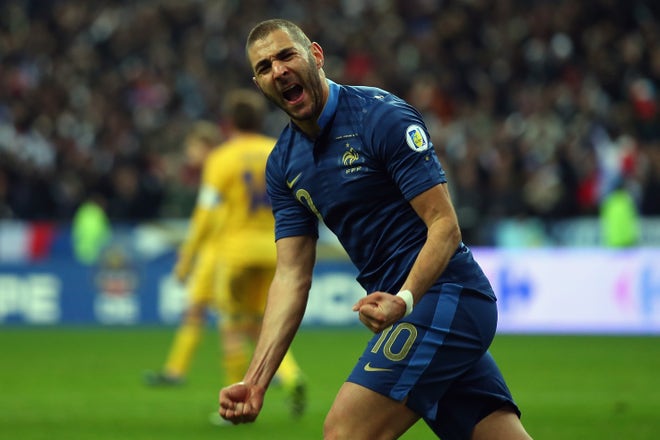 Karim Benzema: With Ballon d'Or finalist Franck Ribery ruled out for Les Bleus, Benzema will need to show every bit of the skill and prowess he showed as Real Madrid striker this year. He's had a harder time scoring for Les Bleus, but after a most successful Champions League season, the Cup could not come at a better time for him to rekindle his love affair with the national team.
Patrice Evra: The Manchester United defender still has the bad memories of the horrible (and embarrassing) 2010 Cup campaign that saw the team revolt against its manager and slink out of South Africa with its collective tail in between its legs. That said, Evra is usually a strong source in the back four and Deschamps will be looking for that in Brazil.
Blaise Matuidi: Some of have said that the Paris Saint-Germain midfielder is one of the best France has available for the World Cup, and that is not far from the truth. He had a good season with the Paris club and will want to continue that momentum in Brazil, especially at the absence of Sami Nasri.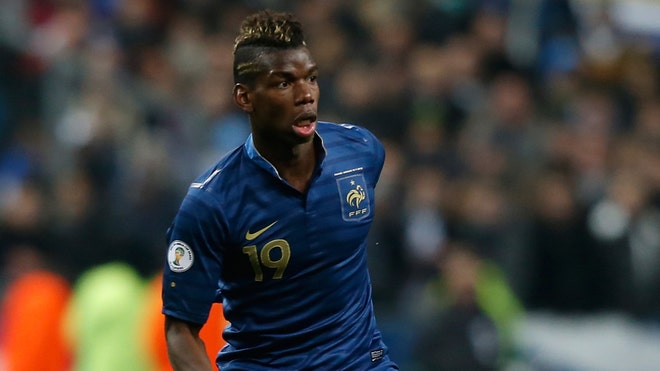 Paul Progba: The Juventus midfielder is the one to watch in Brazil. Progba has established himself as a star in Italy's Serie A and despite his lack of international experience, this tournament could skyrocket his stock. He should fit in well alongside Blaise Matuidi and Yohan Cabaye in the midfield.
Antoine Griezmann: Follow a good season with Real Sociedad, the left winger has been tapped as the would-be replacement for Franck Ribery. He is versatile and can play on the wings or in the middle of the field offering the support to both the backline and the attackers.
Coach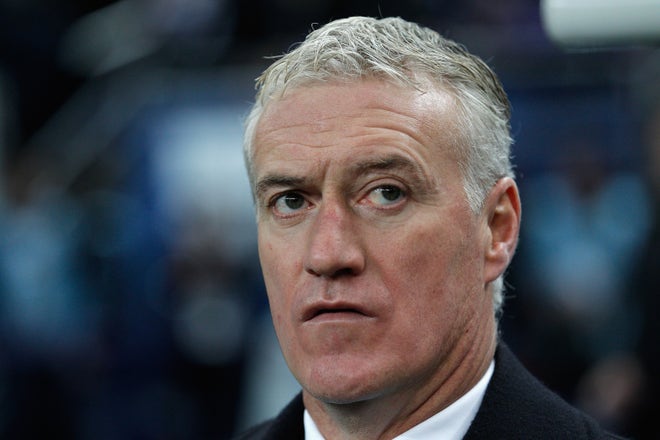 Didier Deschamps: The 45-year-old won the Cup as a player in 1998 for Les Bleus. His managing CV is less glamorous, with up and down seasons during his stints at Monaco, Juventus and Marseille. He took over as manager in Jul 2012 following Laurent Blanc's resignation after the 2012 European Championship, and after some bold decisions, he heads to Brazil with the public's support.
Group
After a tough qualifying campaign, France welcomes a generous draw in Group E with Honduras, Switzerland and Ecuador. On paper, France and Switzerland are the favorites to reach the knockout round, but the margins are thin. This is one of the most evenly matched groups – it isn't difficult imagining any of these teams moving on, or heading home. Honduras has a better team than they're given credit for, the Swiss are young and defensive-minded and Ecuador plays tough physically, but can't seem to win near sea level.
Quirk
The French uniform has traditionally included a crest with a rooster on it. The source of the rooster as an unofficial symbol of Gallic pride dates back to Roman times, when the gallus ("rooster" in Latin) was used as an insult for the Gallus (the tribes of what is now France).
Schedule
v. Honduras, Sun. June 15, 3 p.m., Porto Alegre
v. Switzerland, Fri. June 20, 3 p.m., Salvador
v. Ecuador, Wed. June 25, 4 p.m., Rio de Janeiro
All times Eastern
Follow us on twitter.com/foxnewslatino
Like us at facebook.com/foxnewslatino