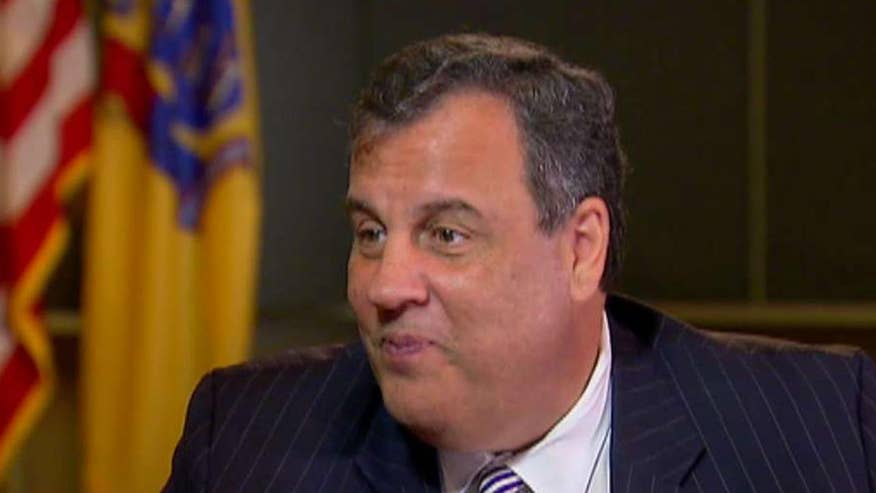 New Jersey Gov. Chris Christie, with nearly nine months left in his term and record-low approval ratings, on Sunday expressed no big regrets about his two terms in office.
"Every career will have some regrets. You don't do everything 100-percent right, but you learn," the Republican governor told Fox News' "America's News Headquarters." "I have no big regrets about what's happened in my career."
In the latest Quinnipiac poll, Christie has a 76 percent disapproval rating. He is ineligible to run again because of state term limits, making New Jersey an open seat battleground for the governor's race in November. The New Jersey governorship had traditionally been held by Democrats prior to Christie's eight-year stint. However, his low approval ratings appear to have Democrats optimistic about snagging the seat.
At least six Democratic candidates have already purportedly filed to run in the contest.
Controversy has surrounded the governor since 2013 when the Bridgegate scandal broke. Christie was never charged, but two of his former aides are in prison for the scheme in which they tried to punish a town mayor who refused to endorse Christie.
The scandal appears to have irreversibly damaged Christie's reputation. The backlash tainted his 2016 bid for the presidency and many speculate a possible job in President Trump's administration.
Christie has publically supported the president, endorsing him after withdrawing from the presidential race. The governor rallied support for Trump on the campaign trail, which led many to believe he wanted to be selected as the president's running mate. After falling short, the president gave him the advisory role of chairman of the Opioid and Drug Abuse Commission. Christie also led Trump's transition team before Vice President Pence took charge.