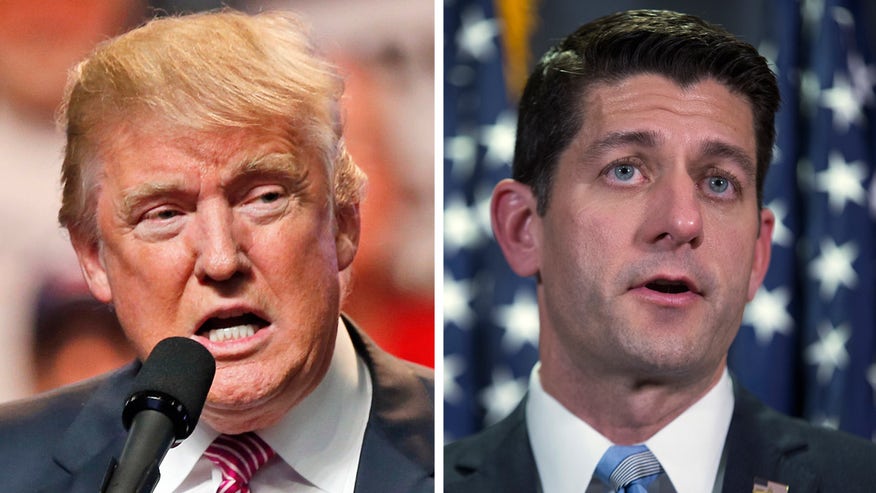 Buzz Cut:
• What parties aren't
• Power Play: Complicated campaign build-out
• Wall Street bets on Hillary
• Oh, they'll run alright…

WHAT PARTIES AREN'T
We've said it before, but it bears repeating: Political parties are not ideological vessels, but rather competitive organizations.
The Democratic Party does not exist to be liberal or even to see liberal policies enacted. It exists to help its members win elections. And neither does the Republican Party exist for the sake of conservatism, but rather for beating Democrats.
Think of it this way: McDonald's doesn't exist to make hamburgers; it exists to make money for its shareholders. If the company could make more money selling its surprisingly not-terrible pizza or damnably delicious rib-shaped patties of ground meat or even, saints preserve us, lobster, it would focus on those things. But it can't, so it doesn't.
What makes parties different, of course, is that they are rather like employee-owned enterprises. And most of the employees are volunteers.
You can't win the election without first attracting your core group, and since the field at hand is government, the point of attraction tends to be ideological. That's become truer with the substantial breakdown of regional and white ethnic party loyalty and the rise of the independents.
Republicans mostly found their winning brand for the past two generations was conservatism as defined by the concepts of limited government, "traditional" values and a muscular foreign policy. The party would attract core support on these arguments and then try to repurpose the ideas for a more ideologically diverse general electorate.
The primaries were all red meat and then in the general, campaigns suddenly tried to turn it into McLobster. Results, let's just say, varied.
After the defeats there were, invariably, two solutions proffered, and both were ideological. Conservatives called for a rightward turn toward purity while moderates said it was time to curb conservatism and steer toward the center.
These ideas always misunderstood two things. First, a party's ideology is not a function of central planning. It bubbles up from local and state elections and officeholders. There is no dial on the wall at the RNC. Second, ideology matters much less in general elections than people believe.
Americans will elect very liberal people, they will elect very conservative people, but they always elect people.
President Obama didn't beat Mitt Romney because Romney was too conservative or not conservative enough. Obama beat Romney because voters liked and trusted Obama more. The same was true in 2004 with George W. Bush and John Kerry. Voters have wisely learned to ignore most of what politicians say and instead focus on them as individuals.
Watching Ted Cruz's candidacy melt like a Slush Puppie on a hot radiator is perhaps the best proof of all. No candidate in the GOP race had a platform more carefully crafted to appeal to the broadest spectrum of the party's conservative base. And yet, the voters he was counting on went for the guy who defends Planned Parenthood.
Back before social media turned political discourse into the rhetorical equivalent of standing next to a speaker tower at a Fugazi concert, RINO (Republican in Name Only) was a preferred epithet from conservatives for moderate Republicans. But it's not accurate.
Republicanism doesn't equal conservatism. It wasn't like Gov. John Kasich, the moderate ideological Slush Puppie of 2016, is less of a Republican than Cruz or the rest of the field. He is just less conservative.
The big question now is what happens when someone who is neither a conservative – at least in the traditional sense of the past 60 years – nor a Republican loyalist takes over the party.
So far, Trump is not shy about bucking conservatives on subjects like trade, increasing the minimum wage, foreign policy and tax rates. But he's also doing what his nominee predecessors have done before: invoking the process and party loyalty.
"Well, I understand Jeb Bush. I was rough with Jeb Bush. And I think if I was Jeb Bush, I wouldn't vote for me either, if you want to know the truth…" Trump said Sunday on ABC News. "But, you know, they should do that. They're Republicans."
In that last sentence, Trump shows a better grasp of the process than most. Bush and others didn't sign on to the Conservative Party or the Polite Party or the Qualifications Party. "They're Republicans," as Trump said. And Trump just ate their party, like the last morsel of a McRib.
Paul Ryan and others can fight all they want, but they're not selling hamburgers anymore.
The question now for Trump is whether he can succeed with his personality and the party's new populist product. Whether conservatives ever get their party back, and maybe even whether the GOP can stay in business, will depend on the answer.
WITH YOUR SECOND CUP OF COFFEE…
Today is the birthday of the great American industrialist Henry Kaiser, a master builder who, among other accomplishments, helped whip the Axis Powers in World War II. The son of German immigrants, Kaiser left his native Upstate New York for opportunity in the west. In Washington State, he began and grew a construction company that would eventually be instrumental in massive projects like the Hoover and Boulder dams. Kaiser turned his ingenuity for massive construction to the task of first supplying Britain against the Nazi onslaught and then equipping U.S. forces as they fanned out to fight fascism across the globe. His ships, quite simply, changed the world. Kaiser's system allowed his shipbuilders to complete enormous vessels in as little as four days. Along the way, his idea for group health plans for his tens of thousands of workers also revolutionized insurance and health care. "Problems," Kaiser said, "are only opportunities in work clothes."
Got a TIP from the RIGHT or the LEFT? Email FoxNewsFirst@FOXNEWS.COM
POLL CHECK
Real Clear Politics Averages
General Election: Clinton vs. Trump: Clinton +6.5 points
Generic Congressional Vote: Democrats +2.3
POWER PLAY: COMPLICATED CAMPAIGN BUILD-OUT
Building a successful organization for the general election is a monumental task. What will it be like for an outsider like Donald Trump? Will he stick with his brand or change his stripes? Former Romney/Ryan adviser Kevin Sheridan talks about the challenges facing the presumptive GOP nominee. WATCH HERE.
WALL STREET BETS ON HILLARY
WSJ: "Hillary Clinton is consolidating her support among Wall Street donors…winning more campaign contributions from financial-services executives in the most recent fundraising period than all other candidates combined. The Democratic front-runner has raised $4.2 million in total from Wall Street, $344,000 of which was contributed in March alone. According to a Wall Street Journal analysis of fundraising data provided by the nonpartisan Center for Responsive Politics, the former secretary of state received 53% of the donations from Wall Street in March, up from 32% last year and 33% in January through February, as the nominating contests began. The analysis of campaign-finance reports shows that some Wall Street donors have shifted their financial support from Republican candidates who dropped out of the race, such as former Florida Gov. Jeb Bush and Florida Sen. Marco Rubio, to Mrs. Clinton in recent months."
RACE NOTES
Remember those buzzy state delegate selection meetings? David Drucker visited one in the new Trump GOP - WashEx
Palin's primary assault on Ryan aside, Trump isn't reflective of a broader split in GOP… yet - FiveThirtyEight
Nate Cohn dives into places – like West Virginia and Kentucky which hold May primaries – where Democrats like Hillary the least - NYT
Clinton's Bid for Democratic Unity a Tough Sell Among Some Sanders Supporters - Bloomberg
WITHIN EARSHOT
"I mean, she's wrong about absolutely everything, but she's wrong within normal parameters." – Libertarian humorist P.J. O'Rourke, endorsing Hillary Clinton.
OH, THEY'LL RUN ALRIGHT…
River City News: "Hundreds gathered at the southern end of the Roebling Suspension Bridge for what was hoped to become an annual tradition in Covington: the Running of the Goats. The popular Goebel Goats, so named for the park in Mainstrasse Village that they keep trim during the warm months, were corralled at the Covington Farmers Market for what would have been a well-attended parade through the streets of downtown to their summer home. While most of the goats made it to Goebel Park, they took a much more circuitous path. As soon as the gates opened, five goats bolted from their volunteer handlers and headed north towards the Suspension Bridge. A small group of bystanders and organizers chased after, but the goats were able to escape down the steps to RiverCenter Boulevard. … 'We'll have a little discussion about goat behavior next year.' [said event sponsor Norm Desmarais]."
Chris Stirewalt is digital politics editor for Fox News. Want FOX News First in your inbox every day? Sign up here.
Chris Stirewalt joined Fox News Channel (FNC) in July of 2010 and serves as politics editor based in Washington, D.C. Additionally, he authors the daily Fox News Halftime Report political news note and co-hosts the hit podcast, Perino & Stirewalt: I'll Tell You What. He also is the host of Power Play, a feature video series on FoxNews.com. Stirewalt makes frequent appearances on network programs, including America's Newsroom, Special Report with Bret Baier and Fox News Sunday with Chris Wallace. He also provides expert political analysis for FNC's coverage of state, congressional and presidential elections.