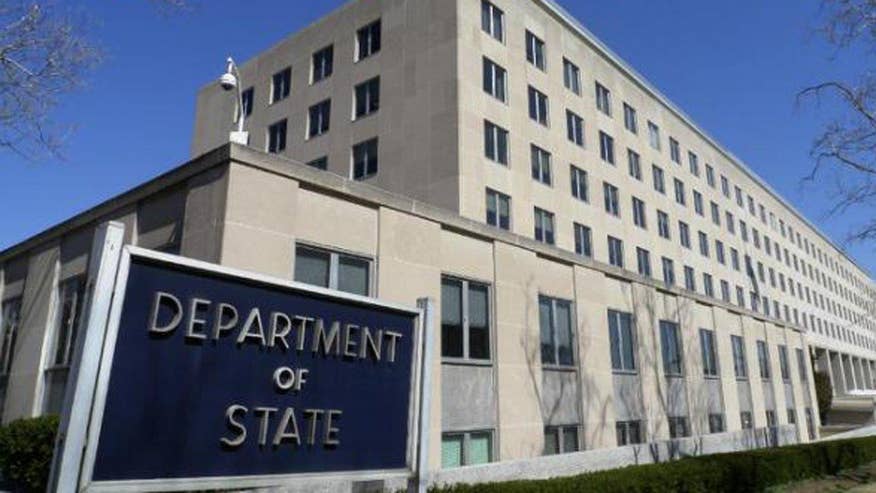 The State Department's Bureau of Consular Affairs was forced to apologize Wednesday after a tweet that appeared to offer overseas travel advice specifically for ugly Americans.
For the past several days, the bureau's Twitter account has posted messages offering practical, straightforward travel advice for American students heading overseas, using the hashtag "springbreakingbadly". Below are two examples.
If someone asks you to take a package overseas, dont do it. Foreign jail is not where you want to spend spring break. #springbreakingbadly

— Travel - State Dept (@TravelGov) March 29, 2016
Make sure your passport has at least 6 months validity left! Some countries will turn you around if not. #springbreakingbadly

— Travel - State Dept (@TravelGov) March 25, 2016
Wednesday, however, the official counsel took a very personal turn.
"Not a '10' in the US? Then not a 10 overseas. Beware of being lured into buying expensive drinks or worse – being robbed," the controversial tweet said.
While the message was meant to warn of potential scams initiated by personal compliments and/or alcohol, most social media users reacted with sarcasm or anger.
[THE STATE DEPARTMENT SPOTS YOU DRUNK AT THE CLUB] "your American accent isn't mysterious OR sexy. god, I'm calling you an Uber"

— Matt Pearce (@mattdpearce) March 30, 2016
"Some" have been offended by earlier tweet? Strike 2 @TravelGov. Don't parse apology. Tweet was offensive, period. https://t.co/QXFbpSBbhU

— Molly McPherson (@MollyBMcPherson) March 30, 2016
Eventually, the consular affairs bureau's social media team deleted the tweet and posted an explanation.
Some have been offended by our earlier tweet and we apologize that it came off negatively 1/2

— Travel - State Dept (@TravelGov) March 30, 2016
We see many Americans fall victim to scams each year & want all to be careful while traveling 2/2

— Travel - State Dept (@TravelGov) March 30, 2016