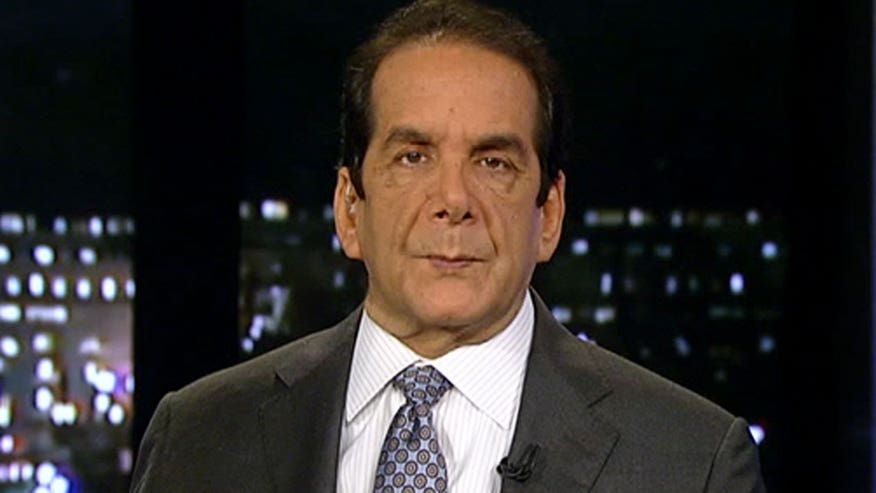 Syndicated columnist Charles Krauthammer told viewers Wednesday on "Special Report with Bret Baier" that Republican president frontrunner Donald Trump constantly contradicts himself -- with no fear of any potential consequences.
"I think the last six months have shown that nothing Trump has ever said in the past, even in the present, can ever be used against him, because for some reason, he's immune to the laws of contradiction," he said.
Krauthammer went on to cite Trump's comments about Texas Sen. Ted Cruz's citizenship during a recent Republican debate.
"He brought up, of course, the Canadian citizenship, he said, 'I'm protecting you against what the Democrats are doing… I promise I will never sue over this," Krauthammer said, adding, "Then at a rally three days later, he said, 'I might just sue.'"
While Krauthammer said this was a "trivial" example, he seemed assured the bevy of contradictions would continue.