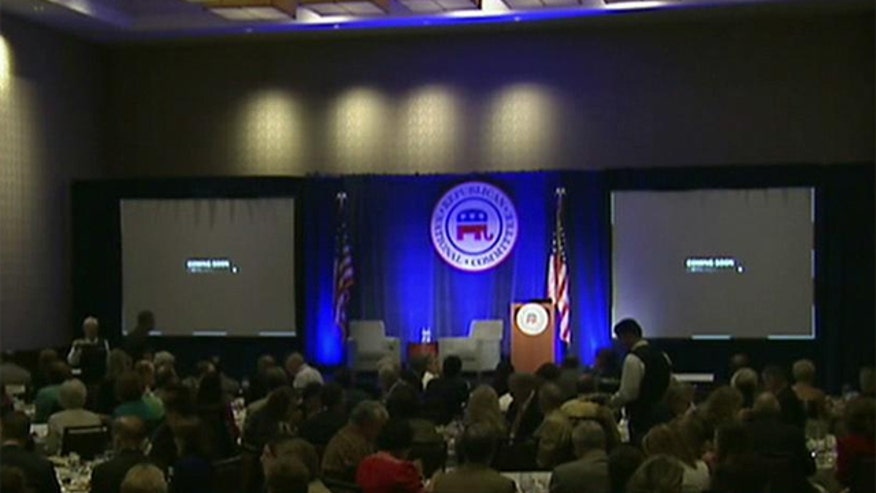 The Republican National Committee announced Monday it is officially severing its partnership with NBC for February's GOP debate, citing dissatisfaction with CNBC's handling of October's debate.
"The Republican National Committee has decided to move forward without NBC's participation in the February debate in Houston Texas," RNC Chairman Reince Priebus said in a statement released Monday.
CNN was awarded the broadcast after Priebus and other members of the GOP criticized the CNBC moderators in the October GOP presidential primary debate.
"The CNBC network is one of your media properties, and its handling of the debate was conducted in bad faith," Priebus said in an October letter to NBC News Chairman Andrew Lack. "The network is an arm of your organization, and we need to ensure there is not a repeat performance."
Priebus was not the only Republican to take issue with moderators John Harwood, Carl Quintanilla and Becky Quick, as several candidates expressed frustration with the questions posed to them.
"The questions that have been asked so far in this debate illustrate why the American people don't trust the media," Texas Sen. Ted Cruz said during the debate.
"This is not a cage match," he added. "How about talking about the substantive issues the people care about?"
The upcoming debate, which was rescheduled from Feb. 26 to Feb 25, is five days before Super Tuesday.
Priebus ensured in the statement that the RNC's partnership with Telemundo, National Review and Salem Communications "will continue as planned."