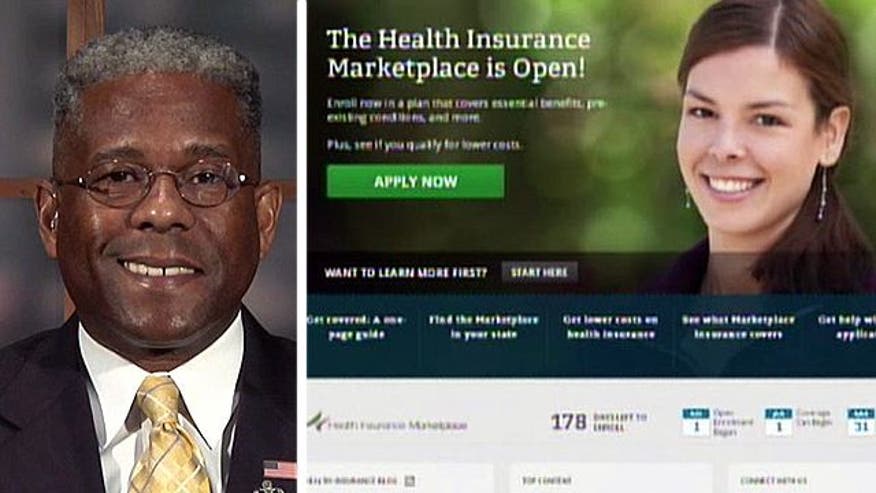 Insurers say faulty data from ObamaCare marketplaces is straining their ability to handle even the first wave of consumers who were able to sign up for health insurance using federally run exchanges during the glitch-ridden rollout of the new law.
Executives at more than a dozen health insurance companies say they have received data from online marketplaces that is riddled with errors, including duplicate enrollments, missing data fields and spouses reported as children, The Wall Street Journal reported Thursday.
"The longer this takes to resolve…the harder it will be to get people to [come back and] sign up," Aetna CEO Mark Bertolini told the newspaper. "It's not off to a great start," he said, adding, however, that he believes the marketplaces are "here to stay."
Blue Cross & Blue Shield of Nebraska, which has about 50 ObamaCare enrollees, said it had to stop enrollments from coming through automatically and hire temporary workers to contact customers to fix inaccuracies in submissions, according to the report.
Joan Budden, a marketing executive at Michigan-based Priority Health, told the newspaper that staff are reaching out to new customers to make sure they are enrolled in the correct plans, after realizing that some had signed up for multiple plans.
"Sometimes they pushed the [submit] button three times," Budden said.
Pressure is mounting on the Obama administration to resolve the technical problems that have plagued the HealthCare.gov website. Since the launch of the site, technical problems have prevented many would-be participants from actually enrolling.
Administration officials say the operators are working "24/7" to correct the issues.
The House Energy and Commerce Committee announced Thursday they have scheduled a hearing on the issue for Oct. 24, and have asked Health and Human Services Secretary Kathleen Sebelius to attend.
Committee member Rep. Leonard Lance, R-N.J., told Fox News' Greta Van Susteren Thursday night he wants Sebelius to testify at the hearing but she has not so far responded "favorably" to the proposition.
The committee, amid the dispute over the now-lifted partial government shutdown, has been steadily firing off letters over the past several days seeking answers to why the HealthCare.gov site was not fully operational when it launched on Oct. 1.
Much of the scrutiny has focused on the company that received the bulk of the taxpayer money to help create the website -- CGI Federal, a U.S. subsidiary of Canadian firm CGI Group. According to the company's own announcement, it secured a contract in late 2011 worth a total of $93.7 million, with the base value at $55.7 million.
Reports have ranged widely over how much money has ultimately been spent on the flawed site, via CGI and other contractors. Reuters reported on Thursday that the potential total value for CGI's work has tripled, to nearly $292 million.
The committee is also seeking enrollment figures from the Department of Health and Human Services. The administration so far has not released those figures.