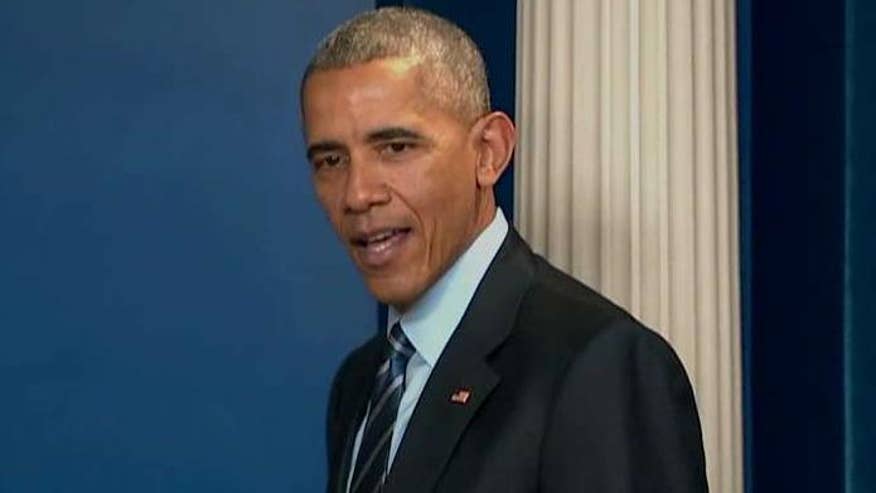 So this is how it ends — in a whimper wrapped in self-pity and recriminations. With President Obama on the defensive at his final press conference and Hillary Clinton's last campaign event resembling a wake, the Democratic Party is limping off the stage and into the political winter.
It was supposed to sit atop the national power pyramid for decades, a new paradigm of liberals, progressives, the young, the old, the unions and blacks, Latinos, Muslims and Asians.
The torch would be passed from Obama to Clinton, a liberal Supreme Court would vastly expand executive power and the regulatory state would enforce climate-change orthodoxy on all industry and elitist dictates on every American. Globalism would be the new patriotism.
But a funny thing happened on the way to one-party dominance: The people who work for a living said no, hell no. Their revolt brings Donald Trump to the White House amid hopes of a revival of the economy and of the American spirit.
Thoroughly beaten, the Dems are at their lowest point in nearly a century. From the White House to Congress to statehouses, they are on the outside looking in.
Their punishment was well-deserved, as demonstrated by Obama and Clinton. Full of excuses and blaming everyone except themselves, their closing acts proved it is time for them to go.
They have nothing new to offer, with their vision of the future limited to larger doses of the same failing medicine and their intolerance for disagreement showing they would never learn from their mistakes. Their bad ideas had run their disastrous course.
To continue reading Michael Goodwin's column in the New York Post, click here.
Michael Goodwin is a Fox News contributor and New York Post columnist.