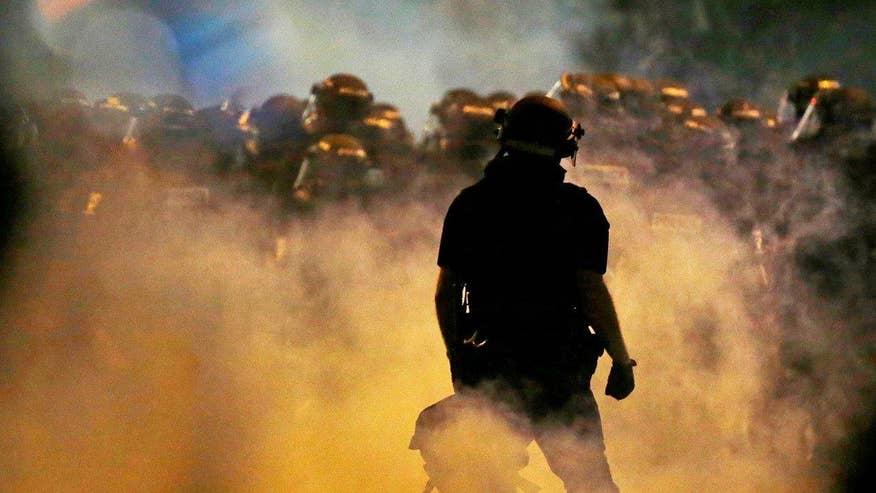 Charlotte, North Carolina is under a state of emergency after another night of violence.
An angry mob prowled the streets like animals hunting prey - brutally attacking police, civilians and news reporters.
They literally tried to stuff an unconscious photographer into a burning trash can, according to eyewitness accounts.
One civilian was gunned down in the melee.
Todd Starnes is host of Fox News & Commentary. His latest book is "The Deplorables' Guide to Making America Great Again." Follow him on Twitter @ToddStarnes and find him on Facebook.