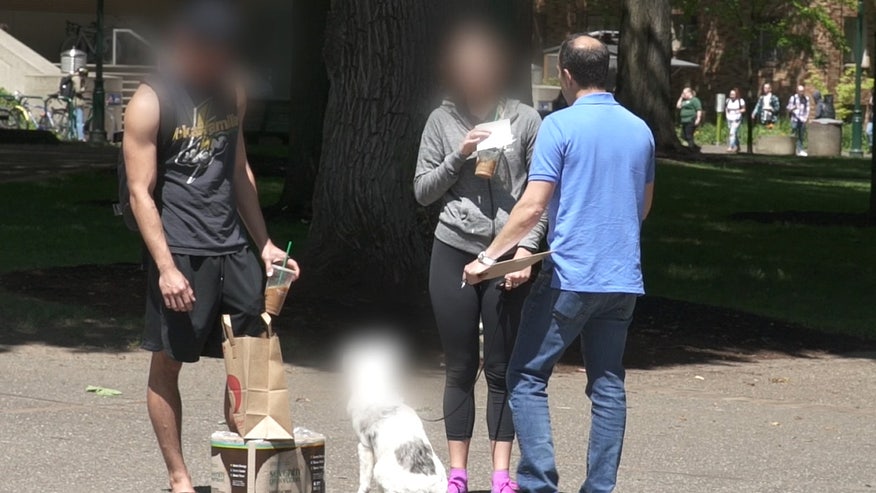 I recently went to Portland State University to raise money
for a "worthy" cause.
I wanted to see just how far America's liberal students in
the Pacific Northwest were willing to take the BDS Movement (Boycott,
Divestment and Sanctions Movement) against our ally, Israel.
In about one hour I raised hundreds of dollars for
Hamas. No, not the tasty chickpea
spread, but rather the terrorist organization responsible for the death of
thousands of Israeli civilians. When explained that donations would help fund
targeted attacks on Israeli schools, hospitals and cafes, some of Portland
State University's students were 'feelin' the burn' drop some coin.
Watch the video above and retch …
Ami Horowitz is a filmmaker. His "U.N. Me" film debuted in 2011. Visit the "U.N. Me" Facebook page or check out the website: theunmovie.com.