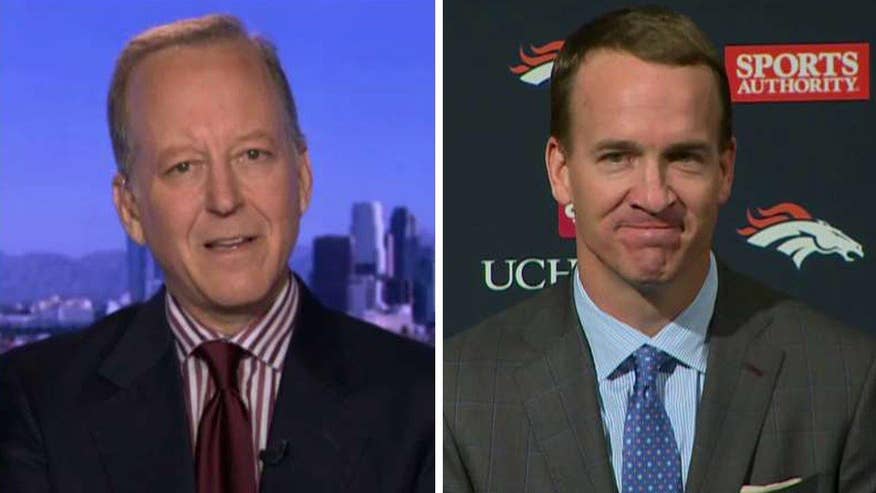 Professional. Take the time this week, if you can, to look up the definition. It describes what Peyton Manning is. Aside from his excellence, countless records, amazing eloquence, dedication, hard work and attempt of perfection Peyton Manning is the ultimate professional. In all aspects. In the way he approached the game. In the way he approached his team, teammates, opponents, and the league. And beyond a pro in the way he dealt with the fans.
In his relationship with the public there are countless acts of kindness, some attributed, but many anonymous, performed over the course of his 18 years in the NFL.
Manning had a work ethic which was unparalleled and set the standard.
Usually you hear descriptions and flowery tributes to people at the time of their death, or in an instance like this, a retirement. Many of them are fluffy, and attempts are made to gloss over imperfections. That's not the case in this instance. While there are always many sides to a man, basically what you have seen in public is what we have gotten in private from Peyton Manning.
As fans, to have watched him play has been magical. Even if you were against him, or his team, you could only marvel at his play and results.
His pursuit of excellence, and his commitment to it, has been amazing. The consistency that he achieved over the 17 seasons he played is remarkable.
Tom Brady, his longtime rival, who combined with Manning has made up the two faces of the National Football League for the past two decades said it best in tribute, "He's been spectacular. He brought out the best with those he played with, and those who he played against." Not many have made both their teammates and opponents better.
In watching his retirement speech, you could see and hear the genuine emotion he displayed. It was truly beautiful.
Manning attributed virtually all of his success to others. There was virtually no appearance of ego or self congratulations in his statement.
In seeing him get choked up it was hard to sit there and not feel the very deep feelings he had for every ounce that he has given to professional football, and what it has brought him in return.
If you saw or heard his retirement speech and we're not moved, then perhaps you need to check and see if you're human.
Manning knows that even with all of his hard work and diligence, he has been fortunate, and he is grateful. And he has appropriate gratitude for all the good that has come his way.
He's a leader. A humble one. Perhaps that's what we are drawn to. He has what's been lacking in our society.
Manning clearly stated that his world is not shrinking because he will no longer play in the NFL.
He is optimistic, that his next act, will be bigger and grander.
We have seen the last of Peyton Manning on the playing field, but rest assured, we haven't seen the last of him as a man.
Perhaps, his best is yet to come.
Jim Gray is a sportscaster and Fox News contributor.